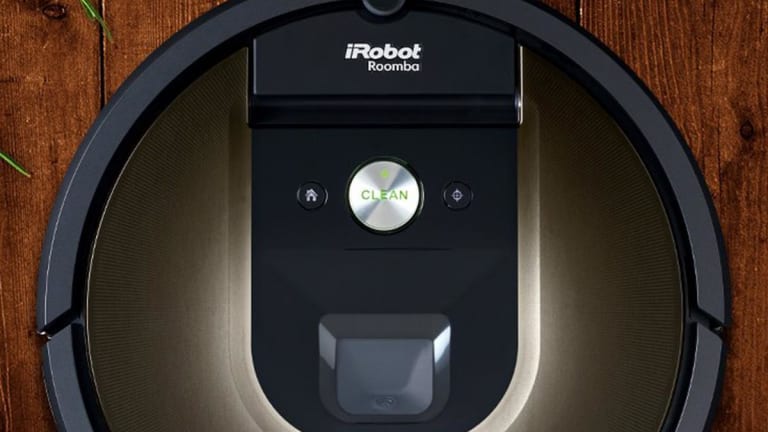 iRobot Shares Sink After Company Lowers Full-Year Guidance
Earnings guidance is reduced to $2.60 to $2.80 a share vs. previous expectations of $2.40 to $3.15.
iRobot  (IRBT) - Get Free Report shares fell sharply Wednesday after the company lowered its earnings forecast for fiscal 2019.
The Bedford, Mass.-based company reduced its earnings-per-share guidance to between $2.60 and $2.80, down from previous expectations of $2.40 to $3.15. Analysts were expecting full-year EPS of $2.58, according to FactSet.
The company also said its full-year revenue is expected to land between $1.2 billion to $1.21 billion, down from $1.2 billion to $1.25 billion, while operating income expectations were lowered to $75 million to $80 million from $75 million to $100 million.
The company also reported third-quarter results, including revenue of $289.4 million, compared with $264.5 million for the third quarter of 2018.
Net income was $35.5 million, or $1.24 a share, compared with net income of $31.9 million, or $1.12 per share, a year ago.
Analysts were expecting revenue of $259.4 million and earnings of 52 cents.
"Despite the severity of U.S. tariffs on robotic vacuum cleaners, and the direct and indirect disruptions they are having on U.S. category growth, we remain committed to delivering exceptional value to consumers and are mobilizing accordingly. Although our third-quarter results were strong, sell-through following our late July price increases was suboptimal," said Colin Angle, chairman and CEO. "Given this outcome and our belief that the RVC category was at a growth inflection point prior to tariffs, we elected to roll back our pricing to pre-tariff levels on most of our products. We believe this action, in combination with robust investment in R&D and our go-to-market activities, will help us defend our category leadership."
The stock was down 12.47% to $47.29 in premarket trading.