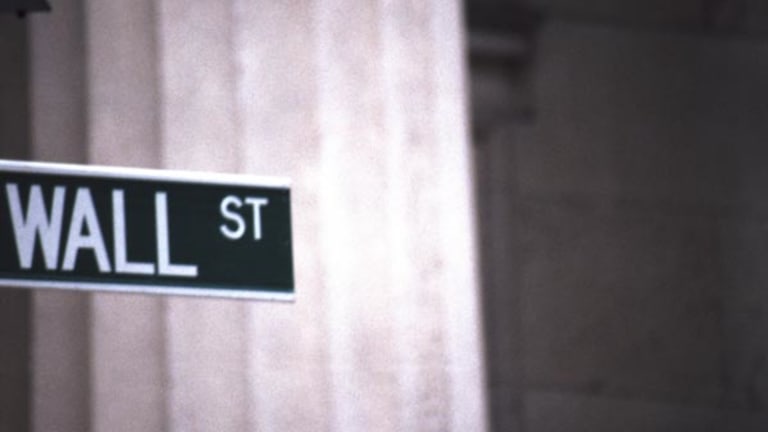 Iraqi, Ukrainian Tensions Erase Markets' Intraday Record Highs
U.S. markets deflated from earlier intraday record highs Tuesday as conflict in the Middle East and Eastern Europe flared.
NEW YORK (TheStreet) -- U.S. markets deflated from earlier intraday record highs Tuesday as conflict in the Middle East and Eastern Europe flared.
At least 50 people have been killed in the western Iraqi province of Anbar as Syrian warplanes targeted Sunni insurgents zeroing in on Baghdad, The Wall Street Journal reported. U.S. Secretary of State John Kerry is currently in Iraq, urging President Massoud Barzani, head of Iraq's self-governing Kurdish region, to intervene in the escalating conflict.
Separately, pro-Russian rebels in Ukraine allegedly targeted a military helicopter, likely killing all nine passengers, marking a breach of the temporary ceasefire between Ukraine and rebels agreed upon a day earlier. Russian President Vladimir Putin called for an extension to the ceasefire, hours after requesting the upper house of Parliament terminate his right to exercise armed force in Ukraine. 
The S&P 500 tumbled 0.64% to 1,949.98 in the afternoon session after surging to an intraday high of 1,968.17 before midday. The Dow Jones Industrial Average turned 0.7% lower to 16,818.13. The Nasdaq peaked at a record high of 4,399.87 before sinking 0.42% to 4,350.36.
Geopolitical concerns overshadowed stronger-than-expected data on new home sales and consumer confidence which gave markets juice earlier in the day. New home sales jumped 18.6% in May to a seasonally adjusted annual rate of 504,000, the fastest pace in six years. Consumer confidence levels rose to a six-year high of 85.2 in June from 82.2 in May, according to the Conference Board.
Markets have closed higher six of the past seven sessions, leading to speculation as to whether the bull market will end soon. But S&P Capital IQ's managing director of U.S. equity strategy, Sam Stovall, has data that may show otherwise. He wrote that through June 20, all-time highs represented 5% of trading days. This percentage is slightly more than the average of 4% for cyclical bulls, but substantially less than the average of 9% for secular bulls, and below the average of 7% for all bull markets. 
"History would suggest, but not guarantee, that this bull market has many more new highs ahead of it before finally running out of steam," Stovall said in a report.
Lending support to a Federal Reserve confident in the continued recovery, Philadelphia Fed Bank President Charles Plosser told The Economic Club of New York that the economy was poised to grow at a rate above 2.4% for the remainder of this year amid steady jobs growth.
In corporate news, Walgreen (WAG) slipped 1.7% to $72.48 after the largest U.S. drugstore chain missed earnings estimates by 3 cents, lower than expected due to pharmacy costs squeezing its gross profit margins.
Micron Technology  (MU) - Get Micron Technology, Inc. Report, the most actively-traded stock on Tuesday, climbed 4% to $32.50 after earning 79 cents a share in its third quarter, 9 cents higher than analysts' estimates.
AT&T (T) - Get AT&T Inc. Report CEO Randall Stephenson told a House Judiciary Committee panel that the company's proposed merger with DirecTV (DTV) was unlike a Comcast (CMCSA) - Get Comcast Corporation Class A Report, Time Warner (TWC) combination because the two companies provide different services. Officials have yet to rule on whether the acquisition can proceed. Shares slipped 0.28% to $35.29.
European stock indices were mixed on Tuesday after eurozone markets pared losses triggered by disappointing business climate data from Germany. The data followed a largely positive day in Asia, where indices were buoyed by declining oil prices.
--By Keris Alison Lahiff and Andrea Tse in New York
June 24 Premarket Briefing: 10 Things You Should Know
European Stocks Mixed on Fall in German Ifo Index
U.S. Markets' Six-Day Rally Ends Not With a Bang, but a Whimper