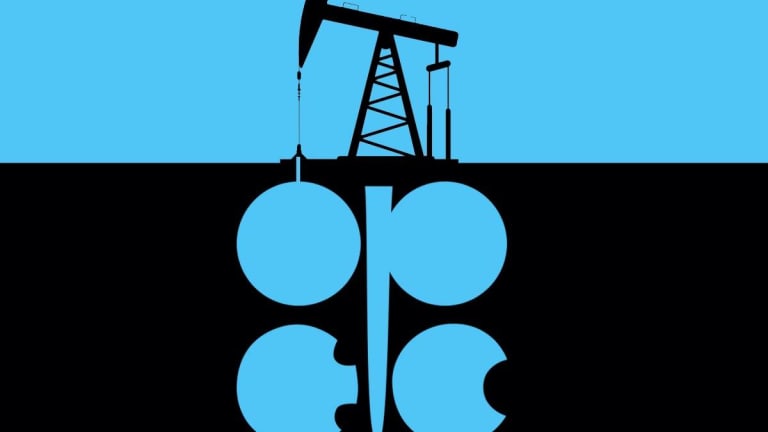 Iran Rebukes Trump's OPEC Tweets as President Takes Aim at US Gas Prices
Iran's OPEC Governor has said President Trump's Tweets attacking the oil producing cartel have lifted US crude prices by $10 a barrel and are designed to stir up tension between Gulf region states.
We've got some high-level Twitter Beef going on ...
A top Iranian oil official accused Donald Trump of boosting global oil prices Thursday, saying the President's Tweeting on crude markets is having the opposite of his desired impact and is merely designed to stir-up tension between Iran and Saudi Arabia.
Hossein Kazempou Ardebili, Iran's representative to OPEC, told the country's Shana news agency that Trump's Tweets have added $10 a barrel to global crude prices, adding "he must stop this method". Trump expressed his frustration with OPEC, and rising U.S. gas prices, in a July 4 Tweet that has had only a modest impact on markets in early Thursday trading, and has aimed his social media ire squarely towards the cartel of oil producing countries over the past three or four weeks.
Brent contracts for September were seen 20 cents lower than their previous close in early New York trading and changing hands at $78.04 per barrel. However, the global benchmark for crude prices has risen more than 6.3%, or just under $5 a barrel, since Trump's first round of OPEC-related Tweets on June 14. 
WTI contracts for August delivery, meanwhile, which are more tightly-linked to U.S. gas prices, were marked 16 cents higher at $74.49 per barrel Thursday, that's up more than $10 since June 14, the day after Trump Tweeted that "Oil prices are too high, OPEC is at it again. Not good!".
U.S. gas prices are beginning to rise closer to the $3 a gallon mark once gain, now that domestic crude is trading at the highest levels since November 2014, with the comparison website Gasbuddy.com suggesting the national average is now around $2.87 per gallon, just four cents shy of the $2.91 mark that prompted Trump's June 13 Tweet. 
The accusation by Kazempour Ardebili, who argued against any changes to OPEC December 2016 agreement that is taking 1.8 million barrels of crude from the market each day until at least the end of the year, that Trump is attempting to create division among OPEC members was partly in evidence last week when Trump said he's asked Saudi Arabia to significantly increase oil output.
Trump suggested that 'turmoil' in Iran and Venezuela has led to a sharp increase in prices, which hit a four-year high last week despite an agreement by OPEC members that would, in effect, add as many as 1 million barrels of oil to the market each day. Trump then said that King Salman, the country's highest politician, agreed with his assessment, although it was unclear whether the consensus was with respect to high prices or the need to increase output.
Saudi Arabia issued a statement regarding the conversation, which took place by telephone, noting an agreement to stabilise global crude markets but declining to quantify, or even allude to, any specific increase in production. Saudi Arabia has previously said it would boost output to 11 million barrels per day, but Trump's suggestion of a 2 million increase would take it total past 12 million and close to its theoretical capacity. Kazempour Ardebili said at the time that any agreement to increase output at the behest of the President would be akin to "calling on them to walk out from" from the cartel. 
Iran, as well as all OPEC members and non-member allies, such as Russia, agreed last week to adhere to production cuts established in December 2016 in order to bring prices down and add more crude to the market.
Anticipated U.S. sanctions on Iran, however, which were re-imposed by Donald Trump and May but won't kick-in until November 4, give Tehran little incentive to increase production from its current 4 million barrel-a-day pace as customers and various countries around the world face the threat of reprisals from Washington if they purchase it.
Various political, military and operational issues have impacted global oil supply over the past month, causing prices to ramp continuously higher over the past week.
In mid June, for example, rebel attacks at facilities in Ras Lanuf and Es Sider in Libyan slowed production by more than 450,000 barrels a day, while output in Venezuela continues to be hampered by the country's chronic lack of investment and the ongoing government crisis that followed disputed presidential elections last month.
U.S. crude production, which hit a record in March, eased modestly in April to 10.467 million barrels per day, the Energy Information Administration reported Thursday, while weekly exports hit a record 3 million barrels per day in the week ending June 22.