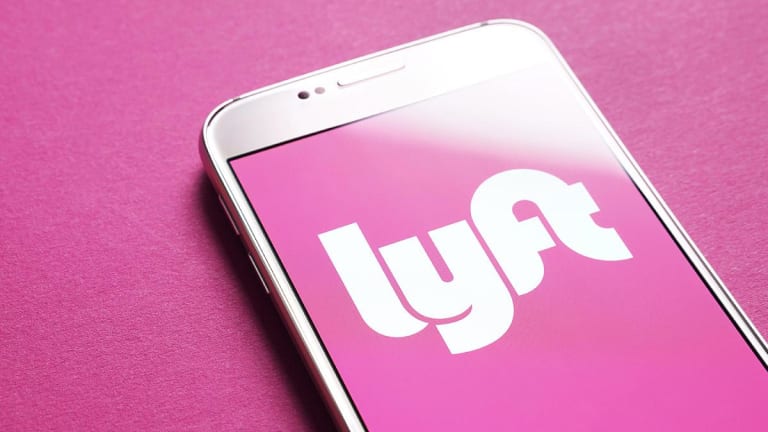 Why Lyft Is the Worst Thing to Happen to the IPO Market
Lyft's disastrous debut could cast a dark cloud over the IPO market.
Lyft (LYFT) stock climbed 1.7% to $61.15 in Thursday trading, but the rally's doing little to comfort the investors who saw their position hammered to the tune of ~9% in the prior session.
In short, the Lyft IPO has been a disaster. It was the front-runner to a long list of other IPOs coming later this year, like Uber, Pinterest, Slack, Peloton and others. Airbnb is another massive unicorn, but management was already on the fence about a 2019 IPO. Lyft's debut certainly didn't help matters.
There was a ton of demand for Lyft initially, as it was highly oversubscribed and as the IPO price was eventually raised to $72. A few hours after the open on Friday, March 29, Lyft shares began trading on the open market, opening north of $87 before closing just over $78.
This wasn't exactly the kind of first-day trading that underwriters, investors and the bankers were looking for, but it still gave the stock a one-day gain of more than 8% after pricing above its original range.
Day one of trading wasn't ideal but day two really dealt a blow. Shares of Lyft opened near $75 -- down almost 4% -- knifed right through the $72 IPO price and closed near $69, down over 11.5% for the session. At that point, shares were down over 20% already from the opening print, marking a complete disaster in the stock's IPO.
After a few days of rallying, Lyft stock again plunged, closing just above $60 on Wednesday, April 10, a loss of more than 31% from the opening prices.
The IPO has left investors shaking their heads at this one, drawing the most immediate question of, what does this mean for Uber now? Investors are certainly going to be leery of its IPO, even if as it's seeking a conservative valuation of $90 billion to $100 billion. If Uber's goes off well and trades right, then that may "save" the IPO market down the stretch for 2019.
If Uber goes like Lyft, though, good luck to the companies planning to go public with a high valuation and big market cap. 
Investors aren't looking at these IPOs as a chance to buy into something new and exciting and fresh.
Instead of viewing these IPOs as an opportunity to invest in future growth and get in on something great, investors are viewing these IPOs as other big investors unloading their stakes to get out.
Essentially Uber, Lyft, Airbnb and just about any one of the other large unicorns could stay private as long as they feel like. Access to capital isn't an issue and they don't have to go through all of the hassles that come with being a public company. While they get the "prestige" of being a public company, the real catalyst here is to get early investors, funds, big investors and venture capitalists an exit on their investment.
As a regular investor, there's little urgency to buy into something like that, but many would if they thought they were getting a fair price. After what they've seen with Lyft, though, many investors are going to be much more hesitant.
They'll have to be more conservative with Uber, otherwise greed could cause another huge IPO blunder.
This article is commentary by an independent contributor. At the time of publication, the author had no positions in the stocks mentioned.