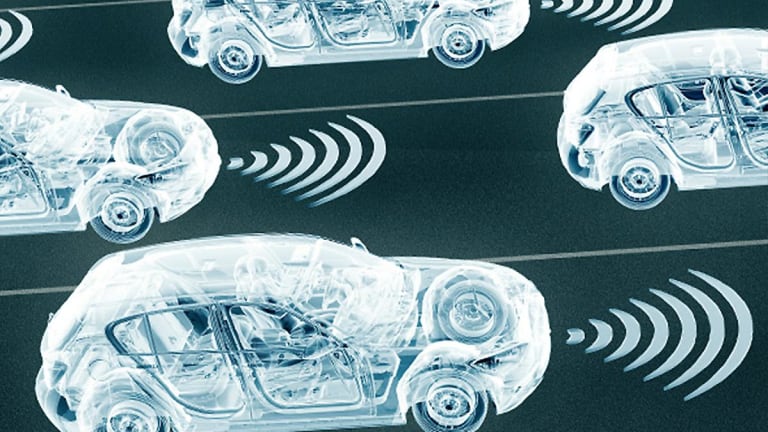 Tesla Competitor Nio Looks to IPO on NYSE
Nio, a Chinese electric automaker, is looking to raise $1.8 billion in a U.S. IPO on the NYSE.
Have you heard of Nio?
If not, don't worry. You're not alone. But it would be wise to study up and get to know this one before it goes public.
The company's being called the "Tesla Fighter" by some and it's planning a public debut on the NYSE. Recently filed documents show the Chinese electric-car maker is aiming to raise $1.8 billion in an IPO.
Recently founded in 2014, the young company just began delivering its ES8 electric SUV in June. So far, there are about 17,000 orders for the new vehicle. For now, the company only plans to serve its home market, given that China is the No. 1 electric vehicle market in the world. That of course, is no surprise as to why Tesla Inc.  (TSLA) is getting set to build its Gigafactory in the country. 
Right now, the Model S and Model X face hefty prices and import tariffs coming out of the U.S. and going into China. Ironically, Nio is looking for a public trading debut in the U.S. at the same time Tesla is looking to go private.
While that's one big difference between the two, there is more common ground than just electric cars. That is, cash burn. Given that deliveries just began in July, it should be no surprise that Nio only had $7 million in sales for the first half of 2018. However, its net loss of $503 million shouldn't be a surprise to anyone who watched Tesla get off the ground as well.
Previously, Nio president Lihong Qin said the company is targeting middle class consumers and believes the market for electric vehicles will continue to expand in the future.
Nio appears as if it will be ready, too. The company is planning a more affordable SUV next year, the ES6, as well as a sedan in 2020 with the ET7.
Given that the ES8 starts at around $65,000, it has an edge with its pricing vs. the Model X. But it will depend on whether it appeals to consumers' taste over other options. Particularly as other automakers - like Boyd, Porsche, General Motors (GM) and Daimler (DDAIF) (Mercedes) - increase the number of electric vehicles they are offering.
Just because Nio is relatively unknown at the moment, though, doesn't mean you should write the young automaker off just yet. Keep in mind that its EP9 supercar snagged the electric vehicle lap record at the world-famous Nürburgring track in Germany. It also took the production-car crown at the Goodwood Festival of Speed's hill climb.
This article is commentary by an independent contributor. At the time of publication, the author had no positions in the stocks mentioned.