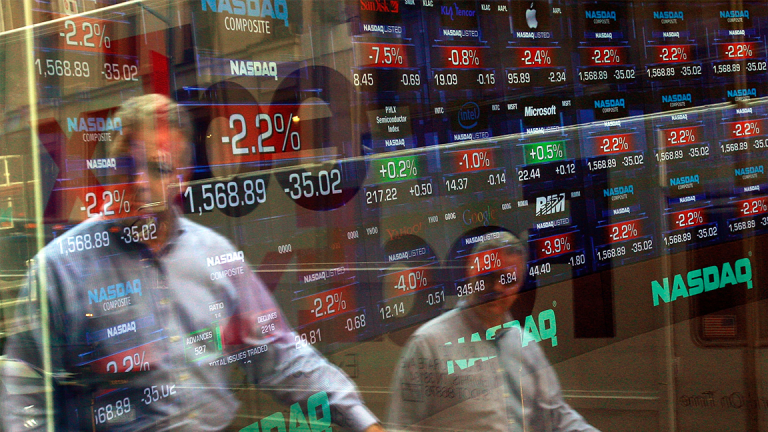 Survey Monkey Pops 43% on IPO
Stock soars to a $1.8 billion market cap.
Tech firm SurveyMonkey (SVMK) - Get SVMK, Inc. Report rose 43% on its first day of trading Wednesday, closing at $17.24 after launching an initial public offering at just $12 a share.
SVMK opened at $18.75 and rose to as high as $20 before settling back down a bit. The company, which provides businesses with software to conduct online surveys, had sold 15 million shares to the public at $12 apiece for a $180 million total capital raise. But given that the public float only represents about 14.4% of SurveyMonkey, Wednesday's rally means that Survey Monkey is worth nearly $1.8 billion.
That's a windfall for the company's pre-IPO shareholders, who include tennis start Serena Williams and Sheryl Sandberg, Chief Operating Officer at Facebook FB. Sandberg, whose late husband had been the company's CEO until his 2015 death, owned some 8.5% of SVMK following the IPO. Other major shareholders include venture-capital firm Tiger Global.
The company saw revenue growth from $207.3 million in 2016 to $218.8 million last year. But more importantly, SurveyMonkey's shrunk from $76.4 million in 2016 to just $24 million in 2017.
But with $27.2 million in 2018's first half, SurveyMonkey is on pace to lose about $54 million for the full year. What's driving that hasn't been revenues, which have grown marginally, but elevated operating costs. The company is on pace to spend roughly $196 million for 2018 vs. $176.9 million last year.
Fortunately, revenues could expand significantly in the near future. The company said in its S-1 filing that with 35% of revenues coming from overseas, "we see significant opportunity for growth internationally.
Plus, SurveyMonkey's cash on hand rose 23% to $43 million as of June vs. $35 million last December. However, the added cash largely came from new debt that increased the company's total red ink on the books about $322 million.
(This story has been updated with additional details.)
Join Jim Cramer in New York City on Oct. 13 for "Invest Like the Pros: Jim Cramer's Boot Camp for Investors" Buy your tickets here.