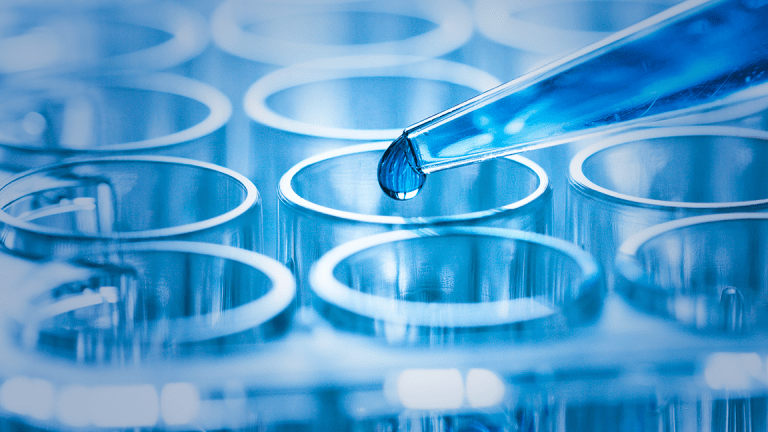 Invitae Shares Rise After Famed Short-Seller Andrew Left Goes Long the Stock
Biotech adds 4% to $23.44 after Left, who's better known for his short positions, argues it can go to $100 a share.
Shares of $2 billion biotech company Invitae (NVTA)   rallied more than 4% Wednesday after word hit Wall Street that notorious short-seller Andrew Left of Citron Research had taken a long position in the stock. 
The stock was up as much as 7% before tapering off to close with a 4.31% gain at $23.49. 
"I am long a lot," Left told TheStreet, adding that he thinks NVTA could hit $100 a share two years from now. He also said it's very possible that the company will be acquired before reaching that level. 
Left is better known for his short positions than for going long on stocks, but said he's optimistic about Invitae because of its involvement in genetic testing that goes far beyond consumers simply checking their own DNA make-up using retail companies like 23 and Me.
"Genetic testing is a mega trend," Left said. "[It] started with 'Hey, it's cute with the 23 and Me,' but it goes a lot deeper than that. There's so much more to it."
He believes the total addressable market for genetic testing "is for everyone on Earth." Left added that NVTA also has "a 'big moat,' and they're ahead of everyone else. The more data they acquire, the better the testing becomes. Their product gets better with time."  
Left told TheStreet that he's been long the stock for six or seven months and "I keep buying more." But while Invitae's stock price has already more than doubled so far in 2019, the stock popped Wednesday after word of Left's position hit social media.
(This article has been updated.)