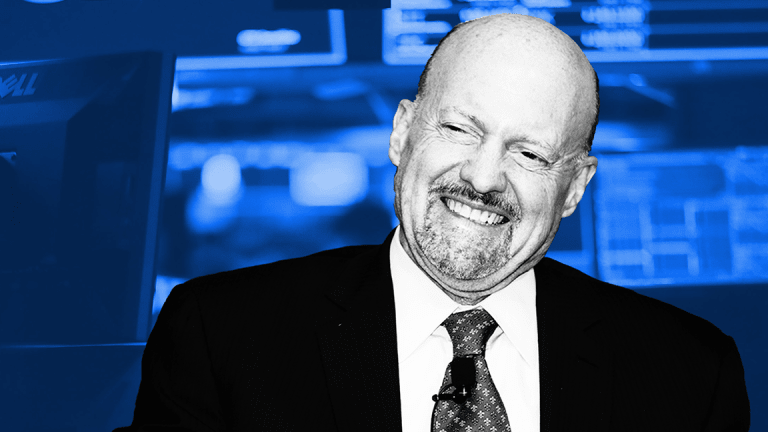 Jim Cramer: What to Watch from GE, Johnson & Johnson and Dollar Tree
GE's getting hit in the markets, Johnson & Johnson gets a win from the FDA and Dollar Tree's weak forecast.
Happy Hump Day!
Stephen Tusa's Getting Real
In his most recent note on Real Money's Stock of the Day General Electric (GE) - Get General Electric Company Report , JPMorgan analyst Stephen Tusa was candid about his price target for the company.
Tusa said his price target of $6 was "generous" following CEO Larry Culp's warning that free cash flow from the conglomerate's industrial division is likely to remain negative this year.
"We are no longer willing to engage in a debate where the Bull case is that Power is "not that bad", the stock can be valued on $1+ (industrial free cash flow), and (GE Capital Services) is merely a zero," said JPMorgan analyst Stephen Tusa, who pressed Culp into revealing the gloomy cash flow forecast Tuesday. "We are willing to consider that zero industrial FCF is not a sustainable level but the stock is not reflecting that as a run rate with an $85 billion market cap."
Johnson & Johnson's Big Step Forward
Johnson & Johnson's (JNJ) - Get Johnson & Johnson Report newest anti-depressant received FDA approval for a nasal spray designed for patients with hard-to-treat depression.
The drug, which has been branded Spravato by J&J, is closely related chemically to ketamine, which often is used as a party drug with the nickname "Special K."
The FDA approved Spravato as a fast-acting treatment for patients who have failed to find relief with at least two antidepressants, the Associated Press reported. The drug will cost between $590 and $885 depending on the dosage and before various insurance discounts and rebates.
Dollar Tree's Reaching for the Skies
Dollar Tree (DLTR) - Get Dollar Tree Inc. Report reported a fourth-quarter loss of $2.31 billion, or $9.66 a share, compared with a profit of $1.04 billion, or $4.37 a share, a year earlier, as the retailer recorded a $2.73 billion goodwill impairment charge related to the Family Dollar business.
Adjusted earnings for the quarter were $1.93 a share, up from $1.89 a share a year ago and ahead of analysts' expectations of $1.92. Sales for the quarter totaled $6.21 billion, compared with $6.36 billion a year ago. Wall Street was looking for $6.2 billion in sales. The company said it recorded a $13 million charge in the fourth quarter to write down certain store assets, including $6.1 million associated with impairment of favorable lease rights.
Looking ahead, Dollar Tree said it expects first-quarter revenue ranging from $5.74 billion to $5.85 billion, with earnings a share in the range of $1.05 to $1.15. Analysts' are looking for revenue of $5.81 billion.
Related. Larry Culp's Cash Flow Comments Continue to Crush GE Stock
Related. Will Trump Walk Away From Xi? Some May Already Be Betting on It
Watch Jim Cramer's Daily NYSE Show and Replays Below