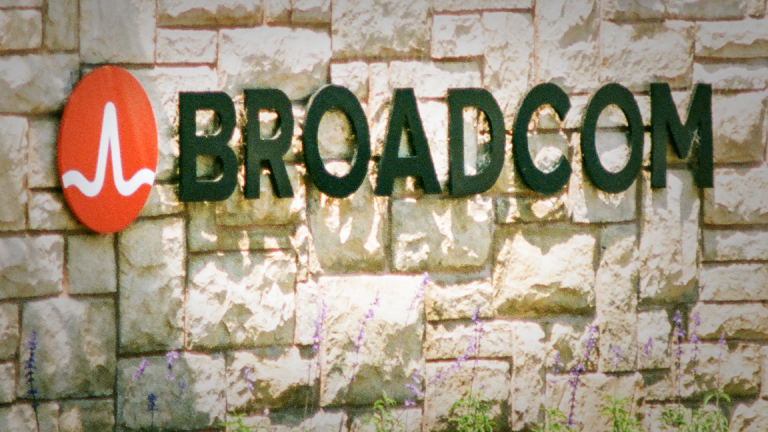 Investors Worry About the Weekend; Broadcom Looks Ahead -- ICYMI
Here's what you need to know now for Friday, April 13.
The markets tipped to the negative on FridayIt seemed to me that investors were doing their best Loverboy impression and were "working for the weekend." Not really, but a headline from one of our Real Money editors -- "Everybody's Worried for the Weekend" -- plus all the cold war talk this week got me in that 1976 vibe.
Jim Cramer, the author of the aforementioned column, says that investors on Friday were worried about what President Trump could say over the weekend as it related to global trade, the Middle East, monetary policy or anything in between, and not Monday's earnings. Trump "is creating a level of uncertainty that breeds selling on any run, given that there could be big news flow on Saturday and Sunday and that's driving Friday's trading," Cramer writes, pointing to JPMorgan (JPM) - Get JP Morgan Chase & Co. Report  or Citigroup (C) - Get Citigroup Inc. Report  , two big banks (and Action Alerts PLUS holdings, by the way) that went down on great earnings. "Now it is true that both PNC (PNC) - Get PNC Financial Services Group Inc. (The) Report  and Wells Fargo (WFC) - Get Wells Fargo & Company Report  gave you subpar numbers, but it's the weekend jitters that's driving things, not business prospects," Cramer said.
Over in the land of mergers and acquisitions, where President Trump has equal impact, Broadcom (AVGO) - Get Broadcom Inc. Report  was busy shelling out a whopping $12 billion or so to buy back stock. The Deal's Chris Nolter points out the move gives shareholders an idea of what life without Qualcomm (QCOM) - Get QUALCOMM Incorporated Report  will look like for Hock Tan's cash-generating, aggressively acquisitive chipmaker. After the Trump administration rejected its blockbuster bid for wireless powerhouse Qualcomm, capital returns via repurchases will likely play a larger role in Broadcom's value proposition. Do not expect Tan to stop making acquisitions, however.
For those of you not interested in the old chip stalwart there may be some new tech companies heading to market that are worth a look. DocuSign, an eSignature technology company, and cloud app platform software provider Pivotal have both recently announced plans to list. The companies join an array of enterprise software makers to hit the market this year. Web/cloud security software firm Scaler (ZS) - Get Zscaler Inc. Report  , subscription-management software firm Zuora (ZUO) - Get Zuora Inc. Class A Report and cloud storage giant Dropbox (DBX) - Get Dropbox Inc Report  have delivered strong IPOs, boding well for DocuSign and Pivotal, the former Dell unit.
This is an excerpt from "In Case You Missed It," a daily newsletter brought to you by TheStreet. Sign up here.
Photo of the day: A once-storied franchise
The franchise that was once the New York Nets and featured Dr. J, Julius Erving (pictured above), has finally been sold... at least in part... again... Russian billionaire Mikhail Prokhorov has reached an agreement to sell part of his piece in the National Basketball Association's Brooklyn Nets, after more than three years of shuffling around stakes in the team and its arena with his previous co-owner. After a stint as the New York Nets out of Long Island in the early 1970s the team moved back to New Jersey with the merger of the NBA and ABA in 1976. Erving would join the Philadelphia 76ers post ABA-NBA merger but not before celebrating two ABA championships with the Nets.Read More
Read more from "In Case You Missed It." Sign up here.