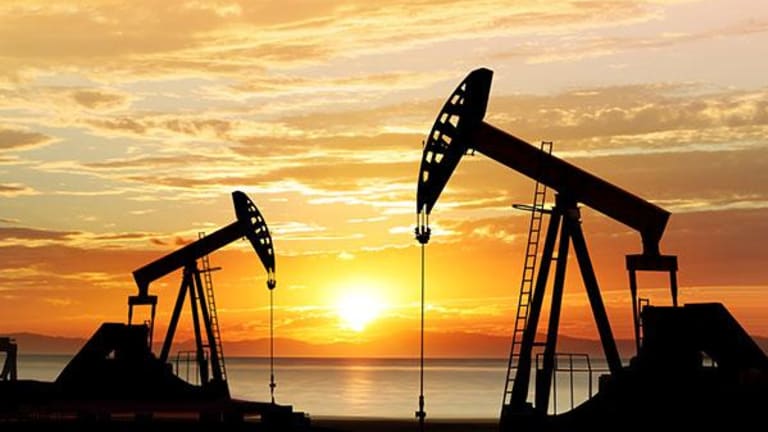 Investors Are Turning To Cyclical Stocks, State Street Global Advisors Analyst Tells BloombergTV
Investors are turning to cyclical stocks - particularly energy stocks - said State Street Global Advisors chief investment strategist Michael Arone on BloombergTV.
NEW YORK (TheStreet) -- Investment strategies seem to be favoring energy stocks and other cyclical stocks, State Street Global Advisors chief investment strategist Michael Arone said on BloombergTV's "Bloomberg Markets" on Tuesday afternoon. 
Investors have been jumping into energy stocks in August at the fastest pace in 16 months, noted BloombergTV's David Gura. Investors seem to be moving into cyclical stocks and out of defensive stocks. 
"Absolutely," Arone replied. 
There's a "great heavy-weight fight" between defense, high-yield, dividend paying stocks, such as utility and consumer stocks, and value cyclical stocks, such as financial and energy stocks, he said. Cyclical stocks are stocks that are highly correlated to economic activity. 
If you belong in the first camp of defense, high-yield investments, then you believe that economic expansion is "kind of long in the tooth" and that a recession is "potentially on the horizon," he said. They are in the lower-for-longer camp, he noted. 
On the other hand, if you belong in the second camp of cyclical stocks, then you're expecting the expansion to continue, Arone said. "And in a world where there's not a lot of cheap assets, energy in particular is quite a value opportunity," he noted. 
With economic numbers rebounding in the past month, "it seems as though the value cyclical stocks are winning this round," Arone concluded. 
Oil prices were lower in late-afternoon trading on Tuesday.