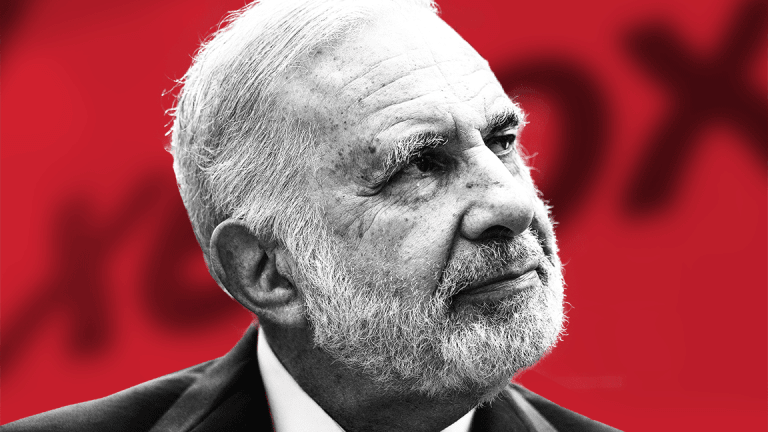 Investor Attention Shifts to Earnings; Icahn Renews Battle Against Xerox--ICYMI
Here's what you need to know now for Monday, April 16.
Let's talk numbers, not politics. Stocks settled nicely into the black on Monday as concerns over Syria faded and the focus for investors shifted to the slate of upcoming U.S. corporate earnings. Never thought I'd be excited about the rhetoric and structure of earnings, but here we are.
The earnings reports of Bank of America (BAC) - Get Bank of America Corporation Report  before markets opened and Netflix (NFLX) - Get Netflix Inc. Report  after the close helped keep the collective investor psyche on the numbers. Bank of America saw first-quarter profit jump 30% on the back of higher interest rates, but ticked up less than two-tenths of a percentage point on the day and was actually down for much of the trading day. So what gives? Well, according to Jim Cramer, you can blame expectations. Bank of America failed to heed the old corporate adage "under promise and over deliver" with sell-sides expecting a lot more from the bank. As for Netflix, check out how the streaming giant lived up to its first-quarter expectations in our 7 top takeaways.
Carl Icahn was busy Monday, announcing the sale of his interest in Tropicana Entertainment, which owns the Tropicana Hotel in Atlantic City, N.J., among other properties, to two larger casino companies and also waging a fresh round of war against the board of Xerox (XRX) - Get Xerox Holdings Corporation Report and its company's merger with Fuji Films. A source tells TheStreet's sister publication, The Deal, that HP Inc. (HPQ) - Get HP Inc. Report  had been sniffing around Xerox prior to the deal with Fuji was announced and that Icahn and fellow Xerox shareholder Darwin Deason could ultimately push for a Xerox-HPQ combination. As for the Tropicana sale, Icahn seems to have done pretty well on that particular investment, after taking a haircut on an investment in another Atlantic City property. Icahn said he lost almost $350 million when he bought the Trump Taj Mahal in 2016 and then quickly sold it to Hard Rock International for $50 million less than a year later. They can't all be winners.
This is an excerpt from "In Case You Missed It," a daily newsletter brought to you by TheStreet. Sign up here.
Photo of the day: A dealmaker decides to sell
Atlantic City is making a comeback. At least that's what investors can opine from the latest asset by Carl Icahn. The corporate raider said Monday he had sold has sold Tropicana Entertainment, parent company of Atlantic City's Tropicana Resort among other properties, for $1.85 billion to Gaming and Leisure Properties and Eldorado Resorts. The deal marks an almost-exit from all of Icahn's bets on the struggling gambling hub on the eastern seaboard. Icahn bought a stake in the Tropicana franchise when it was in bankruptcy in 2008 and acquired Donald Trump's Taj Mahal hotel in 2016. He flipped the Taj in 2017 to a group of investors led by Hard Rock International for $50 million though the remnants of Trump's Plaza Hotel and Casino on the Board Walk in 'A.C.' are still in Icahn's portfolio, according to SEC filings. Read More
Read more from "In Case You Missed It." Sign up here.