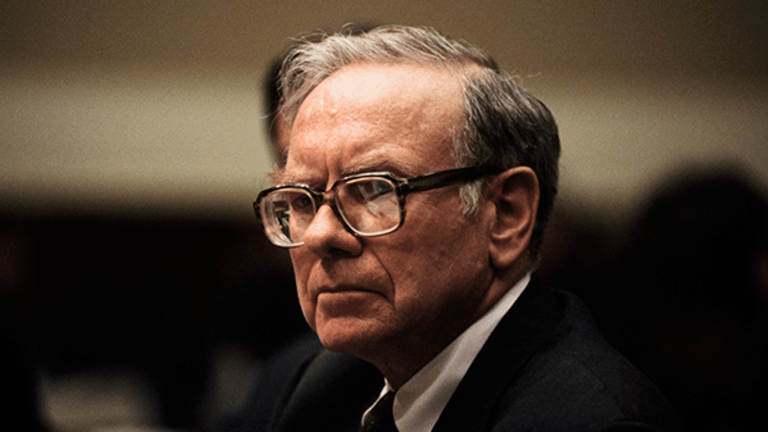 Here's How to Invest Like a Billionaire
The world's richest people have a knack for turning their money into more money. This guide will help you think like the rich, and make money like them hopefully.
If you're going to dance, dance like no one is watching. If you're going to party, party like a rockstar. And if you are going to invest, invest like one of these billionaires. 
Some of the world's richest people made their fortunes investing in the stock market. Some of the more famous ones, like the "Oracle of Omaha" Warren Buffett, have left the blueprint they used to make their fortunes for others to follow. 
Here's a look at how some billionaires invest their money. 
1. Warren Buffett Loves Value Stocks
Many column inches have been dedicated to Warren Buffett's investment philosophy. 
One of the tenets of Berkshire Hathaway (BRK.A) - Get Berkshire Hathaway Inc. Class A Report (BRK.B) - Get Berkshire Hathaway Inc. Class B Report Buffett's early investment philosophy was returns on value investments. It sounds counterintuitive, to invest in stocks trading at a cheaper level than peers in the same group, but it was a tried and true strategy for Buffett.
Value investing entails identifying under-priced stocks according to a fundamental metric like the price to earnings ratio then reaping the benefits as the market realizes the value of the underpriced asset. 
One of Buffett's top names he sees value in is Apple Inc. (AAPL) - Get Apple Inc. Report . The investor has never sold an Apple share, and said last month that he sees Apple becoming the first trillion-dollar company. Other big Buffett holdings Buffett sees value in include Coca-Cola (KO) - Get Coca-Cola Company Report , Wells Fargo (WFC) - Get Wells Fargo & Company Report , American Airlines (AAL) - Get American Airlines Group, Inc. Report , American Express (AXP) - Get American Express Company Report , Bank of America (BAC) - Get Bank of America Corp Report , Costco (COST) - Get Costco Wholesale Corporation Report , Kraft Heinz (KHC) - Get Kraft Heinz Company Report , Southweat Airlines (LUV) - Get Southwest Airlines Co. Report , Moody's (MCO) - Get Moody's Corporation Report and Restaurant Brands (QSR) - Get Restaurant Brands International Inc Report .
2. Ray Dalio Enjoys Risk
Ray Dalio is the billionaire founder of Bridgewater Associates, the world's largest hedge fund. Bridgewater is the inventor of the now world-famous risk parity strategy of portfolio management.
Risk parity attempts to mitigate risks by balancing your portfolio between equities, long-term Treasuries, intermediate-term Treasuries, gold and diversified commodities. Dialo helped develop a resource allocation blueprint for savvy investors to follow known as "All Weather."
The "All Weather" breakdown states you should put 30% in equities, 40% in long-term Treasuries, 15% in intermediate-term Treasuries, 7.5% in gold, and 7.5% in diversified commodities. 
Ray Dalio, in his own words. 
3. Andrew Left Bets Against Companies 
Notorious billionaire activist investor Andrew Left of Citron Research has a slightly different approach to investing than other billionaires. 
Left has made his fortune in the bear market, shorting securities that he believes are involved in fraud or shady business practices, and then exposing those incongruities in the public forum. 
For the past year, Left has been building a folder on Express Scripts (ESRX) , a pharmacy benefits manager with $100 billion in revenue, according to the New York Times. 
Don't miss these top stories on TheStreet: