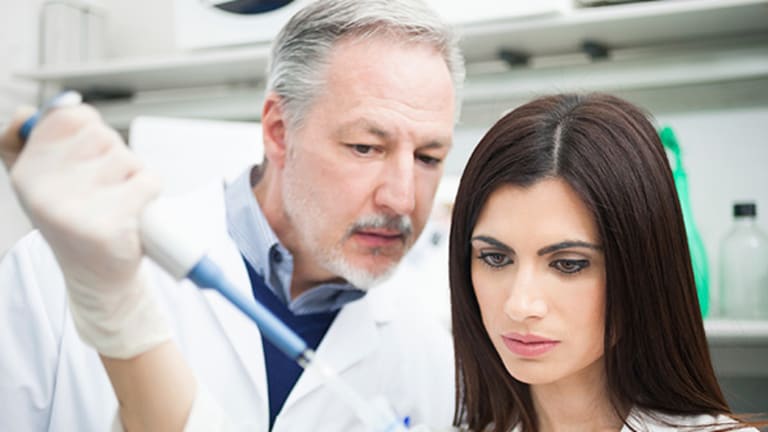 Intellia Therapeutics (NTLA) CEO Bermingham Explains the Future of Gene-Editing on CNBC
Intellia Therapeutics (NTLA) CEO Nessan Bermingham explained his company's research into gene-editing on CNBC today.
NEW YORK (TheStreet) -- Intellia Therapeutics (NTLA) - Get Report CEO Nessan Bermingham discussed his researchers focus on genome editing on CNBC's "Closing Bell" Thursday.
"It has the potential to allow us to do a lot of different things" from repairing mutations to generating therapeutic proteins for specific diseases, Bermingham said.
"We're now actually starting to better understand the application and the breadth of the application technology today," he continued.
Intellia began trading on the NASDAQ on May 12 after being in operation for only four years.
"As we think about building the pipeline and the platform, having access to a lot of capital allows us to actually build it rapidly and move it quickly into the clinic," Bermingham stated.
For those unfamiliar, "in essence," gene editing is when scientists send a "pair of scissors" with zip codes on them to the human genome to "make edits," he explained.
Shares of Intellia ended trading higher by 2.71% to 18.95 today.