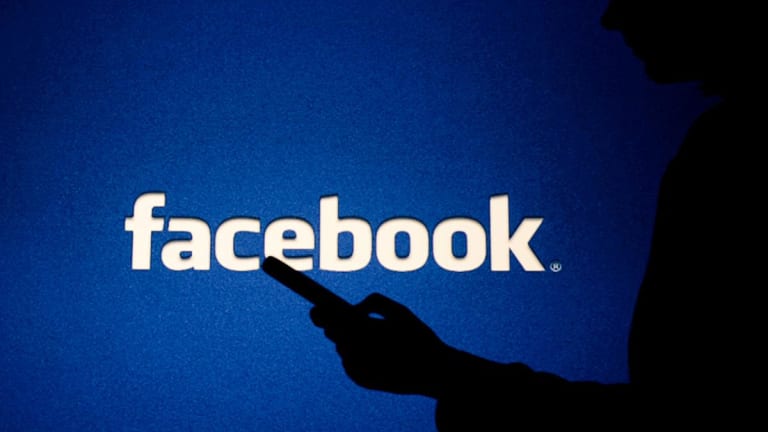 How Much Can Instagram Increase Facebook Stock in 2019?
No business can expand one segment forever, but a good business can use a solid balance sheet it has built over time to invest in the next thing.
Instagram is seen by many as Facebook Inc.'s (FB) - Get Meta Platforms Inc. Report savior.  
But investors are struggling with establishing Facebook's real value because there is still much discovery to come on its primary growth driver, Instagram. It's a bit like Apple Inc. (AAPL) - Get Apple Inc. Report  and its shift from emphasizing iPhone sales to its smaller but fast-growing services businesses. IPhones have become a far slower growing business then they were a few years ago (it's not just about the end of the business cycle) when Apple was still expanding and getting its smartphones into the hands of new users. Now, Apple's new growth driver is services, which investors are still figuring out how to value.
Similarly, Facebook's core platform is seeing decelerating user and revenue expansion, and any investor with a bullish call on the stock is hanging his/her hat on Instagram's ability to generate more explosive growth. 
No business can expand one segment forever, but a good business can use its solid balance sheet it has built over time to invest in the next thing.
That's what Apple and Facebook are trying to do. 
What Facebook's Q4 Earnings Showed
Facebook beat earnings estimates when it reported on Jan. 30, posting earnings-per-share of $2.38 vs. expectations of $2.20. Revenue was $16.91 billion, beating expectations of $16.39 billion. Daily active users grew 9% year-over-year, a deceleration compared to last year's 14% increase in the same period.
But everyone was listening for management commentary on Instagram. We got a lot of info.
CEO Mark Zuckerberg said on the earnings conference call that Instagram stories now have 500 million daily active users, up 25% from six months ago. Management noted that revenue may not grow at a rapid pace this year as Facebook continues to build demand for Instagram ads. The company argues that in time, Instagram's ad prices should rise significantly as demand builds. Facebook is working on making Instagram ads more conducive to the needs of advertisers. And while that requires spending on ad technology, it seems that spending has been worked into Wall Street's models, as no analysts seem to be hyper focused on those expenses. 
Facebook wants Instagram advertisements to follow an e-commerce-type model. If that is executed successfully, those ad prices will probably surge, as advertisers would get a strong and predictable return on ad spend (ROAS). 
Meanwhile, management reiterated that operating costs will increase between 40% and 50% in 2019, so there seems to be no need to sweat any more than investors already have on account of higher costs. 
What Facebook Stock Run-Up May Mean
This all sounds pretty positive, right? But while the stock has run up almost 40% from its Christmas Eve low, to around $170 a share, it's still about 21% off of its all-time high of $217, which it hit in July ahead of last summer's earnings disaster.
Revenue and user data were disappointing on July 25, day, and management issued very weak guidance, saying operating costs and capital expenditures would both increase significantly, as the company struggled to counter data privacy scandals.
Then, on October 9, there was a mass exodus from growth and tech stocks. Throughout the next three months, a massive de-risking in the face of slowing global growth crushed global markets and U.S. tech stocks, bringing Facebook down too. 
So now that fourth-quarter earnings have come in strong and management has offered a more upbeat prognosis the question remains: Is Facebook stock too high now, or is there still room to go in? 
Facebook Growth Rate
Here's the rub: Investors are still trying to figure out what growth rates should be for Facebook revenue and earnings, given that there's still an lot more to discover about Instagram. We know there will be higher Instagram stories ad prices at some point. We know Facebook wants to even increase the ad load (number of ads) on Instagram stories. We know user growth is still strong. But we have to see to what extent this will all happen. It's hard to imagine the stock retests that $200 level hit in the summer of 2018 anytime soon, given headline risks that still remain surrounding data privacy and security. 
What Wall Street Says About Facebook Stock in 2019
The average sell-side analyst price target on Facebook is $193 a share. This represents about 13.5% upside. Investors in the tech space could choose Twitter Inc. (TWTR) - Get Twitter Inc. Report , which is valued at a forward earnings multiple of 38, compared to Facebook's 23. Twitter has also run up a bit this year. Investors could also choose Alphabet Inc. (GOOGL) - Get Alphabet Inc. Report , which just posted solid earnings and isn't valued at a huge multiple. But elsewhere, Netflix Inc. (NFLX) - Get Netflix Inc. Report , is trading at a forward multiple of 53, and carries clear risks, as TheStreet previously outlined.
But if the Wall Street consensus is correct, Facebook shares should rise 13%. Plus, the broader U.S. market is already up roughly 10% for the year. Many strategists are calling for 10% to 13% gains in U.S. stocks for the entire year, and it's only February. So, if Wall Street is correct on Facebook, then it's a great buy at $170 a share, as it could easily outperform over the rest of 2019. 
Here's what  Facebook bulls are hanging their hats on:
Instagram will continue to charge on. And that's likely what many investors are waiting on, before the stock gets sent back up to its previous stratospheric level. Here's a quote from Morgan Stanley analyst Brian Nowak, who summed up much of the optimism on Facebook after its earnings report: "Results showed evidence that stories is starting to drive higher engagement and monetization."
Report Instagram Revenue 
If Facebook were to report Instagram revenue, investors would be a lot happier. Right now, Facebook doesn't break out Instagram revenue, and people are still grappling with what long-term growth rates to attach to Instagram performance. 
Two Risks Investing in Facebook
The risks to Facebook are rising costs (and of course U.S. data regulation) resulting from more privacy security needs. You never know. There's a lot more to find out about what the Federal Trade Commission may or may not impose. So investors should monitor Facebook's added operating cost and therefore operating margins. 
What if Instagram grows nicely, but not explosively?
Investors are still watching. 
Keep watching. The stock did once hit $217 a share.  
Facebook, Apple, and Alphabet are holdings in Jim Cramer's Action Alerts PLUS member club. Want to be alerted before Jim Cramer buys or sells FB, AAPl, or GOOGL? Learn more now