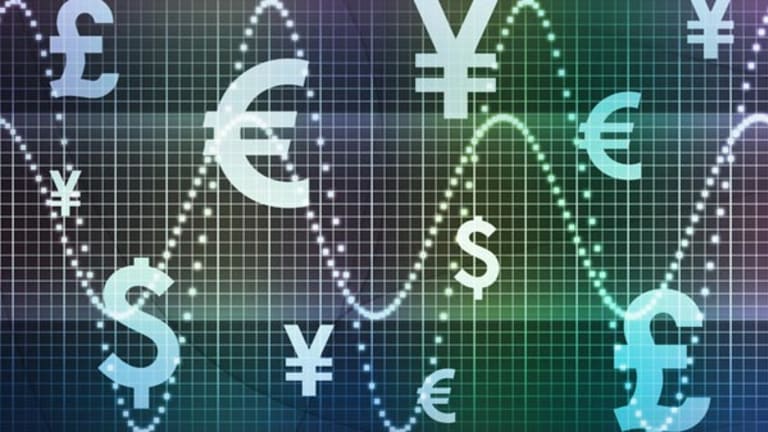 Inflation Numbers Hit Stocks in China
Many other markets in Asia rise.
Higher-than-expected inflation data from China spurred a sharp late-day selloff in Hong Kong, while stocks in Shanghai tumbled to a 12-month low.
The Hang Seng fell 23 points, or 0.1%, to 23,878.35, after gaining as much as 119 points earlier. China's Shanghai Composite Index lost 57 points, or 1.7%, to 3291.60.
"Hong Kong is not really holding up," says Andrew To, head of sales and research for Tai Fook Securities in Hong Kong. "Over the next few days there will be further offloading and profit-taking until the Hang Seng goes to 23,000 points or below. Then that could stimulate some long-term funds to rebuild their portfolios here."
China's central government announced that consumer price inflation for March was 8.3%, ahead of the expected 8.2%. Still, the number was half a percentage point lower than inflation for February. Gross domestic product for the first quarter was higher than expected, at 10.6% vs. 10.4% estimated by analysts, although it fell from 11.2% in the previous quarter.
China Watch: Beware the Telecoms
var config = new Array(); config<BRACKET>"videoId"</BRACKET> = 1486953877; config<BRACKET>"playerTag"</BRACKET> = "TSCM Embedded Video Player"; config<BRACKET>"autoStart"</BRACKET> = false; config<BRACKET>"preloadBackColor"</BRACKET> = "#FFFFFF"; config<BRACKET>"useOverlayMenu"</BRACKET> = "false"; config<BRACKET>"width"</BRACKET> = 265; config<BRACKET>"height"</BRACKET> = 255; config<BRACKET>"playerId"</BRACKET> = 1243645856; createExperience(config, 8);
Despite the warm inflation number, traders and analysts in Hong Kong didn't trust the government's numbers, speculating that the real figure is in fact much higher.
An easing of commodity prices after an overnight rally in crude delivered another blow to Chinese shares. Crude oil slipped 10 cents to $113.69 a barrel, while gold fell by $1.09, to $926.82 an ounce in Singapore trading. Conversely, because of the overnight rally in crude, airline stocks were also heavily sold.
PetroChina
(PTR) - Get PetroChina Company Limited Report
fell 0.4% to 16.99 yuan in Shanghai, and it lost 1% to HK$9.77 in Hong Kong.
Aluminum Corp. of China
(ACH) - Get Aluminum Corporation of China Limited American Depositary Shares Report
dove 4.5% to 20.85 yuan in Shanghai and slipped 0.7% to HK$12 in Hong Kong.
Sinopec Shanghai Petrochemical
(SHI) - Get SINOPEC Shangai Petrochemical Company Ltd. Report
dipped 1.4% to 8.29 yuan.
Air China
(AIRYY)
plunged 7.2% to 14.25 yuan, and
China Eastern Airlines
(CEA) - Get China Eastern Airlines Corporation Ltd. Report
slid 5.6% to 10.82 yuan.
Cathay Pacific
(CPCAY)
declined 1.7% to 15.44 yuan.
Traders said they were heavily shorting shares in
Alibaba.com
( ALBCF), despite an increase in Chinese mainland retail sales. Alibaba.com fell 3.8% to HK$13.06. That could make for an uncertain performance in shares of
Baidu.com
(BIDU) - Get Baidu Inc. 百度 Report
, which track both Chinese domestic consumption and the Chinese technology sector.
Telcos mainly held up in Hong Kong after an announcement by the Ministry of Information in China that operators will be able to set their own prices for fixed-line and data services.
China Mobile
(CHL) - Get China Mobile Ltd. Report
gained 0.2% to HK$127.40, and
China Telecom
(CHA) - Get China Telecom Corp. Ltd. Report
rose 1.2% to HK$4.90.
China Unicom
(CHU) - Get China Unicom (Hong Kong) Ltd. Report
jumped 1.7% to HK$16.40, and
China Netcom
(CN) - Get Xtrackers MSCI All China Equity ETF Report
gained 3% to HK$22.40.
Stocks in Japan were higher despite a slight strengthening in the yen. The Nikkei rose 141 points, or 1.2%, to 13,146.13, as the yen strengthened by 0.1% to 101.70 against the dollar.
"When the yen stabilizes that gives some comfort and relief to investors," says Yoji Takeda, who runs $1.1 billion at RBC Investment Management in Hong Kong. Takeda adds that previously heavy sellers are increasingly beginning to cover positions, particularly in banking stocks.
Mizuho Financial
(MFG) - Get Mizuho Financial Group Inc. Sponosred ADR (Japan) Report
gained 4.2% to 444,000 yen, and
Mitsubishi UFJ
(MTU)
added 4% to 978 yen.
Sumitomo Mitsui Financial
( SMFJY) rose 1.1% to 542 yen.
Among exporters,
Sony
surged 3.5% to 4190 yen, and
Canon
(CAJ) - Get Canon Inc. American Depositary Shares Report
climbed 2.6% to 4710 yen.
Nintendo
(NTDOY) - Get Nintendo Co. Ltd ADR Report
dropped 2.4% to 52,200 yen, after a recent heavy round of buying.
Markets elsewhere in Asia shrugged off China's poor performance. The Taiwanese Taiex rose 1.6% to 9066.04, and South Korea's Kospi gained 0.9% to 1758.56. In India, the Bombay Sensitive Index climbed 0.6% to 16,244.19.
Be sure to check out the Far East Portfolio at Stockpickr.com to find out which Indian and Chinese companies are making big moves and announcing major news.
Daniel M. Harrison is a business journalist specialising in European and emerging markets, in particular Asia. He has an MBA from BI, Norway and a blog at
. He lives in New York.