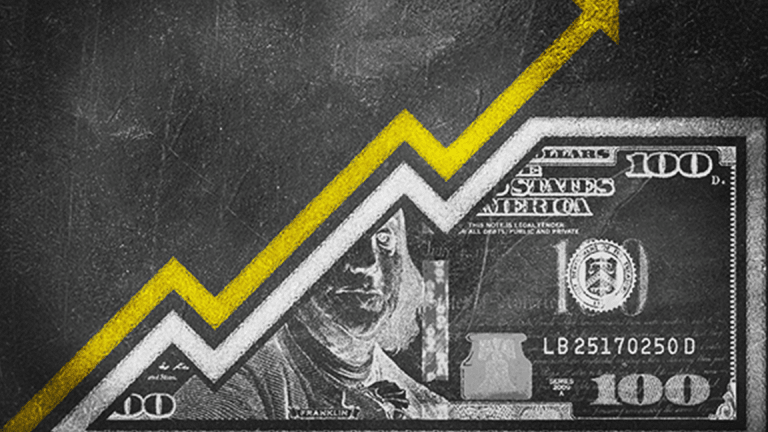 Inflation Has Stock Bulls on Edge, But 'Frothy' Market Set to Continue - BAML
Increasing signs that inflation will accelerate quickly this year has investors looking for protection, but stocks should continue to outperform amid record inflows into "frothy" markets, says Bank of America Merrill Lynch.
Global investors are pouring cash into inflation-protected assets amid a rise in government bond yields and an ongoing rally in oil markets that suggest consumer prices in the world's biggest economies are finally starting to accelerate.
Bank of America Merrill Lynch's "Flow Show" report, published Friday, noted "clear & unambiguous New Year positioning for higher inflation" amid record inflows of $1.5 billion into TIPS, or Treasury Inflation-Protected Securities, funds so far this year. BAML also said that institutional clients are increasingly asking "what level of bond yields will cause and equity correction?".
The data follows notable moves in the U.S. Treasury market this week that pushed benchmark 10-year Treasury yields to 2.64%, the highest since September 2014, even as the U.S. dollar index plunged to a fresh three-year low of 90.24 in overnight trading.
In Europe, Germany's 10-year Bunds were marked at 0.52%, just 2 basis points from the five and a half month high they touched last week amid speculation that the European Central Bank may be reading to set and end date to its €2.55 trillion quantitative easing program now that currency area inflation -- particularly when stripping out volatile food and energy prices -- is starting to show sings of acceleration toward it preferred "just below 2%" target.
Oil prices, too, could be set to impact inflation readings in major economies now that crude is holding near three-year highs despite the International Energy Agency's monthly oil report noting that the "big 2018 supply story is unfolding fast in the Americas" and that U.S. production will overtake Saudi Arabia's this year.
"Explosive growth in the U.S. and substantial gains in Canada and Brazil will far outweigh potentially steep declines in Venezuela and Mexico," the Paris-based IEA said. "
BAML also noted, however, that nearly $58 billion has piled into stocks since the start of the year, another record high, and that despite the "frothy price action" at present, "client marketing feedback suggests correction will occur only once real GDP forecasts >3%, wage inflation >3%, 10-year Treasury yields >3% & SPX >3000."