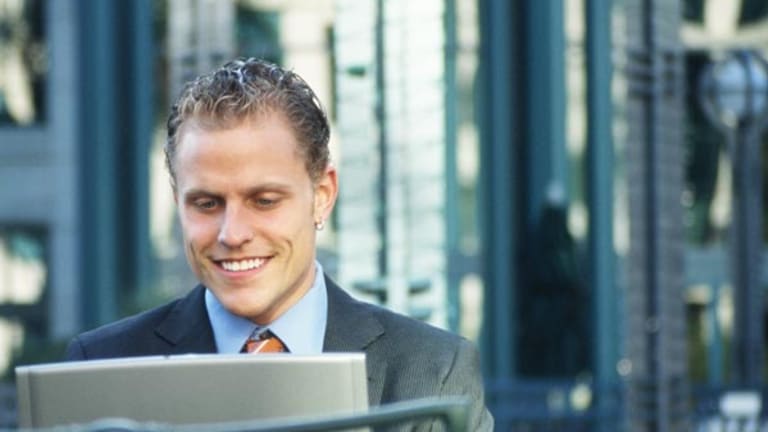 India Gives Tata a Big Green Light
The country's proposed budget includes aggressive incentives that will boost the carmaker.
This column was originally published on RealMoney on March 8 at 10:47 a.m. EST. It's being republished as a bonus for TheStreet.com readers.
When the world's second most-populous country and fourth-largest economy in terms of purchasing power proposes sweeping changes to the nation's budget, we should all pay close attention.
Last Tuesday, Feb. 28, India's Finance Minister P. Chidambaram proposed the 2006-07 Union budget to Parliament. The budget is designed to stimulate the country's already booming economy, and it is widely expected to be adopted. Furthermore, the Indian government (whose fiscal year runs April 1-March 31) has declared its intention to make India the global hub of small cars, meaning that the country would become the manufacturing center for small cars sold around the world.
In an effort to achieve this status, the Finance Ministry has proposed some major tax reductions to increase domestic small car sales, not the least of which is the 33% cut in duties on small cars (a classification that encompasses nearly 80% of all cars sold in India) to 16%.
As quickly as the budget proposal was released, automakers began announcing price cuts, including each of the three largest sellers in the Indian market -- Maruti Udyog, a subsidiary of Suzuki Motor Corp, South Korea's Hyundai Motors and Indian concern
Tata Motors
(TTM) - Get Tata Motors Ltd. Report
.
The Ministry also proposed a reduction in the peak customs duty to 12.5% from 15%, as well as a cut to import duties on raw metals and ores ranging from 25% to 60%, effectively reducing the cost of imported automotive inputs and components.
In many ways, the Indian government has given Tata Motors the green light to accelerate growth with this budget plan.
Tata Motors is India's largest automaker and the world's fifth-largest commercial vehicle maker. Its passenger vehicle segment maintains a focus on providing inexpensive, small cars catering to India's burgeoning, 300-million-strong middle class. Its commercial vehicle segment is India's largest, with about 60% market share.
The company has grown dramatically since entering the passenger vehicle market just seven years ago, gaining the second-largest market share in the country within six years. For all of 2005, the company grew revenue by 42% to $4.4 billion and car sales by 33% to over 144,000 cars. For the month of February, Tata Motors reported sales growth of 22% to 45,114 units from 36,977 units during the same period a year earlier.
Tata Motors has recently faced the prospect of decelerating sales growth and margin pressure from rising materials costs. The proposed tax reductions improve Tata Motors' outlook on both metrics.
Cost cuts that Indian automakers can pass through to consumers are nontrivial and will spur unit sales ahead of current projections. The savings from the duty reductions alone amount to 8% of the vehicles' final sale price. Additional cost reductions will come from lower duties on raw materials and imported automotive components, giving Indian automakers the flexibility to control margins.
Bolstering the company's potential to seize on the opportunity, Tata Motors had made cost cuts a strategic focus prior to the budget announcement. The company recently announced a cost-cutting campaign, with management setting a target of $200 million in expense reduction over the next three years. If management meets this objective, it will have the effect of improving operating margins by nearly 50% to a total of 14%.
Tata Motors is not a cheap stock -- it has rallied over 60% during the past three months -- yet despite the recent action, shares remain attractive.
The stock trades at 19.3 times forward earnings estimates of $1.05 per depository share. This represents a discount to its earnings growth rate, projected by analysts to exceed 22% for the coming fiscal year. What makes the case more compelling is that analysts' sales and earnings estimates do not yet include the sales growth and margin expansion that the company will likely realize in the coming quarters.
At its current quote, Tata Motors' depository shares represent a convincing opportunity for U.S. investors to participate in the growth of India's small car market.
P.S. from TheStreet.com Editor-in-Chief, Dave Morrow:
It's always been my opinion that it pays to have more -- not fewer -- expert market views and analyses when you're making investing or trading decisions. That's why I recommend you take advantage of our
to TheStreet.com's
RealMoney
premium Web site, where you'll get in-depth commentary
and
money-making strategies from over 50 Wall Street pros, including Jim Cramer. Take my advice --
In keeping with TSC's editorial policy, Daniel Adams doesn't own or short individual stocks. He also doesn't invest in hedge funds or other private investment partnerships. Daniel Adams is a research associate at TheStreet.com, where he works closely with Jim Cramer. Previously, he was an analyst with Kaye Capital Management in Los Angeles.
He appreciates your feedback;
to send him an email.