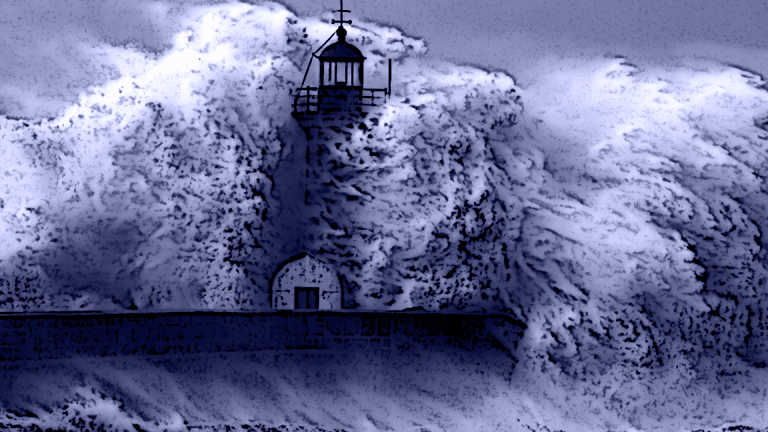 Investor Confidence Falls on Trade Worries as Consumer Confidence Rises
An index published by the Boston-based firm State Street shows that investor confidence tumbled in August to a level that indicates they're decreasing long-term allocations to risky assets.
The day after a report showed U.S. consumers are the most confident they've been in 18 years about the health of the U.S. economy, President Donald Trump took to Twitter: "Our country is doing great!" he tweeted early Wednesday.
Yet, it seems, investors are going the other way.
State Street Corp.
(STT) - Get Report
, the bank and asset custodian, published a press release Wednesday indicating that investor confidence globally fell in August amid growing concern that Trump is pushing closer toward a full-blown trade war with China. The Boston-based company's Investor Confidence Index, which analyzes buying and selling patterns of institutional money managers, fell to 94.3 points in August, from 101.7 in July. A reading of 100 is neutral - the level at which investors are neither increasing nor decreasing their long-term allocations to risky assets, according to the press release.
"After a few months of caution and measured risk appetite, global institutional investors have started to display risk-averse behavior as they navigate through elevated trade uncertainty and geopolitical turmoil," said Kenneth Froot, a retired Harvard University finance professor who helped develop the index. "The decline in confidence was particularly apparent for North American investors."
Gauges of confidence are closely tracked not just for their political significance - especially with U.S. Congressional elections approaching in November - but also as a key data point on the health of the economy. Confidence can be self-fulfilling; if consumers are feeling saucy, they're more likely to spend, providing a boost to economic output. Likewise, if investors are feeling confidence, they're more likely to bet on future business expansion, providing capital for new equipment, factories, research and technology.
On Tuesday, a report from the New York-based Conference Board showed that consumer confidence climbed to a reading of 133.4 this month, the highest since 2000. The August level was well above economists' average forecast of 126.6, based on a FactSet survey. It was also higher than the revised 127.9 reading notched in July.
Federal Reserve officials, at a meeting earlier this month, noted that "high levels of household and business confidence" was a favorable factor supporting above-average growth in gross domestic product.
And based on a quick glance at recent market movements, U.S. stock investors have shown little ebbing in their ebullience.  
The Standard & Poor's 500 Index rose 0.5% to a record 2,912.83 on Wednesday. Last week, the S&P 500 set a new record for the longest bull market in U.S. history, eclipsing the 113-month run of the 1990s. 
According to State Street, the confidence index for North American investors fell to 92.5 points in August from 103.1 the prior month. The European investor-confidence index rose by 8.1 points to 99.5, while the Asian index slipped by 0.9 points to 102.6.