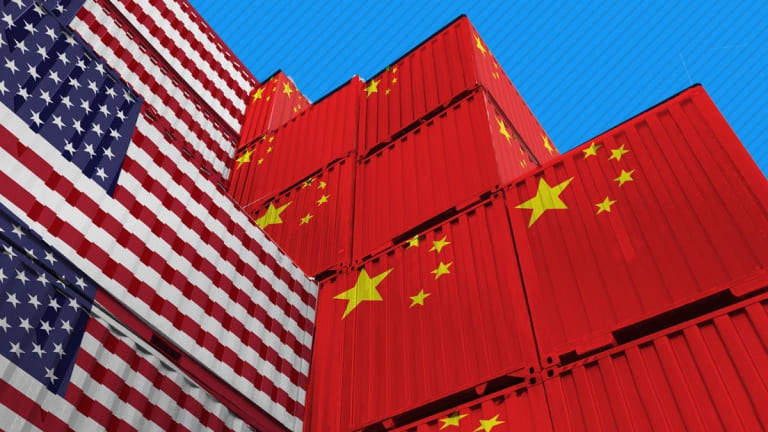 IMF Cuts Growth Forecast; Alibaba Buying Opportunity?: ICYMI
Here's what you need to know now for Tuesday,Oct. 9.
U.S. stocks were mixed on Tuesday, Oct. 9, after the International Monetary Fund cut its global growth forecast saying trade tensions between the U.S. and its trading partners may disrupt economic activity worldwide. The IMF said the global economy is expected to grow by 3.7% in 2018 and 2019, down 0.2 percentage points from its prior forecast. "Notwithstanding the present demand momentum, we have downgraded our 2019 U.S. growth forecast owing to the recently enacted tariffs on a wide range of imports from China and China's retaliation," said Maurice Obstfeld, IMF chief economist. "The possibility that China and U.S. resolve their disagreements would be a significant upside to the forecast," he added.
Meanwhile, Chinese e-commerce giant Alibaba Group Holding Ltd. (BABA) hit a 52-week low on Tuesday. The stock has been under pressure over the past few months as the U.S. and China exchange tit-for-tat tariffs on products. But the weakness in the stock may present a buying opportunity for investors, according to TheStreet's Bret Kenwell, even though, Alibaba founder and Chairman Jack Ma announced last month that he will be stepping down. Daniel Zhang, the company's CEO since 2015, will succeed Ma as chairman.
Markets Today: U.S. equities largely fell on Tuesday as investors considered rising interest rates and the IMF's commentary. The S&P 500 fell 0.1% to 2,880.34 and the Dow Jones Industrial Average dipped by 0.2% to 26,430.57. Meanwhile, the Nasdaq finished slightly higher at 7,738.02. The benchmark 10-year Treasury note yield rose as high as 3.259%, its highest level since 2011, before slipping slightly to 3.2%.
What Are "Closed-End" Mutual Funds and How Do They Fit into Savvy Investors' Portfolios? Click here to register for a free online video in which TheStreet's retirement expert Robert Powell and an all-star panel run down all you need to know.
This is an excerpt from "In Case You Missed It," a daily newsletter brought to you by TheStreet. Sign up here.