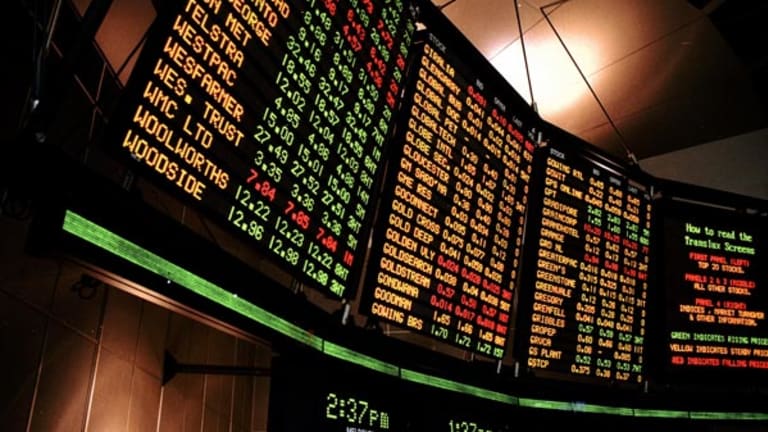 Icahn: Ring the Alarm at Motorola
Under Ed Zander, the company has gone from tech powerhouse to tech wreck.
This column was originally published on RealMoney on Feb. 2 at 2:59 p.m. EST. It's being republished as a bonus for TheStreet.com readers. For more information about subscribing to RealMoney, please click here.
Like a vulture circling over a wounded carcass, Carl Icahn has a penchant for spotting once-great companies in trouble. He hasn't always been able to get his way -- sometimes to the benefit of his prey. In the case of
Motorola
( MOT), however, he might have what it takes to shake the board awake.
Three years ago, as
Eastman Kodak
( EK) was struggling to survive its transformation from a film company to a digital-photography company, Icahn surfaced along with some other agitators to suggest that the company should pay out dividends to shareholders instead of reinventing itself. At the time, Kodak's then-CEO Dan Carp successfully fended off Icahn.
Kodak is selling for about the same price now as it was then, so nobody has really made any money. However, the company is so far still surviving, which it wouldn't have if it had followed the other plan of milking the assets and making no effort toward a new future.
Another Resuscitation Attempt
Then, the corporate vulture resurfaced last year to circle
Time Warner
(TWX)
. Of course, since the asset-rich Time Warner merged with the asset-poor AOL in about the worst corporate deal of all time, the stock has spent five years flat-lining, until very recently. CEO Dick Parsons rather successfully neutralized Icahn, who had no real success in finding institutional investors and hedge funds to support his drive to oust Parsons. They saw no brighter future for Time Warner in Icahn's plan than what was already being undertaken.
Since last summer, Time Warner has started showing some signs of life, as
Comcast
(CMCSA) - Get Comcast Corporation Class A Report
began to surge and pulled all the cable stocks up along with it. Time Warner's improved valuation is tied in some measure to the impending spinoff of the cable division as a separately traded entity.
Now Icahn has turned his attention to the deeply wounded Motorola. Three years ago, CEO Chris Galvin, grandson of the company's founder, stepped down from the helm, a decision that was attributed more to the board than to him. Galvin, the antithesis of a showman, had quietly made many changes and improvements, including development of the Razr phone.
The board replaced him with the colorful Ed Zander, who had served as president of
Sun
(SUNW) - Get Sunworks, Inc. Report
. Zander hadn't exactly done a stellar job at Sun, but no matter. He fast-talked the board into believing he could improve things at Motorola. Three years later, that fast talk looks more like double talk.
The Trouble With Motorola
In the beginning, I, too, believed that Zander was shaking Motorola awake, but after more careful examination, I realized that he rode the turnaround that was already demonstrably under way when he arrived. Zander took credit for things that were not his accomplishments.
More importantly, he has slashed spending on R&D, the lifeblood of a high-tech company with Motorola's reputation, but margins plunged anyway. While the absolute dollars are similar to what was being spent four years ago, the revenue base is twice what it was then, so the percentage of sales spent on R&D has plunged. The result is a sorry bag of new product introductions at the recent Consumer Electronics Show.
Motorola missed its third-quarter numbers, but assured investors that improvement was just around the bend. Then it really missed fourth-quarter results, even as
Nokia
(NOK) - Get Nokia Oyj Sponsored ADR Report
and
Ericsson
(ERIC) - Get Telefonaktiebolaget LM Ericsson Sponsored ADR Class B Report
were reporting strong results. This waved a bright red flag for Icahn.
Like Kodak, this once-proud company has one of the world's great brand names, which isn't something that's valued on the balance sheet, but should be. Motorola is not beyond repair, but it soon will be if Zander isn't bounced from the CEO job. Under his tenure, Motorola has gone from a tech powerhouse to a tech wreck. Innovation has been squelched. Job cuts are ongoing. Morale has become a critical problem.
The Icahn Factor
Like Don Quixote, Icahn often tilts at windmills, but he might be on the right track this time. It isn't about raiding the Motorola treasury of its $10 billion. It's about resuscitating a very proud company that was great not so long ago. The company needs a good blast of oxygen (like those that football players get on the sideline) to get it going and a business plan that makes sense.
The board has done nothing to rein in Zander, who has lost the strong managers Galvin had carefully assembled and has surrounded himself with yes people, thereby stifling creativity and innovation. Then there's his big push to "seamless mobility." Just check out the term's definition below from the Motorola Web site; it's hard to push a company toward realizing a concept that is so poorly defined:
"Simply put, Motorola's vision for Seamless Mobility involves users having easy, uninterrupted access to information, entertainment, communication, monitoring, and control. Motorola is capitalizing on advanced technology to drive this paradigm shift, with a focus on critical technology areas that can enable the Seamless Mobility architecture on both the experience and connectivity level."
Maybe Icahn is what Motorola shareholders are dreaming of when they go to sleep at night. If he's accomplished nothing else, the board might now have been shaken awake.
Even better than Icahn would be Kirk Kerkorian, the true master of restoring luster to damaged companies. Even when Kerkorian makes a rare mistake, he manages to make money, like he did last year with his now-ended foray into
General Motors
(GM) - Get General Motors Company (GM) Report
.
This Motorola story is just beginning. There will be many more chapters ahead. With Zander in control, the future is bleak, and I wouldn't want to own the stock. I expect further disappointing results in the first half, which meshes with the company's statements that improvement will be forthcoming later in the year.
But, if Icahn can really stir this pot, there is opportunity if someone up to the task of running a truly global enterprise is found to replace Zander, who appears to be in over his head. If the board takes action swiftly, I would buy the stock. For the moment, we don't own it and are not short, either.
At the time of publication, Lappin had no positions in any of the stocks mentioned, although holdings can change at any time.
Joan Lappin, CFA, is chairman and chief investment officer of Gramercy Capital Management Corp., a registered investment advisor based in New York City, which she founded in 1986. Under no circumstances does the information in this column represent a recommendation to buy or sell stocks. Lappin appreciates your feedback;
to send her an email.