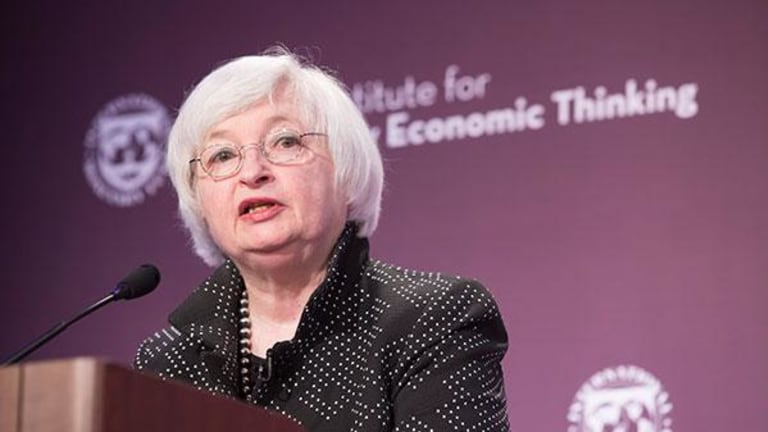 'I Do Think It Is Time To Move That Rate,' Fed's Esther George Tells CNBC
Kansas City Federal Reserve (Fed) President Esther George told CNBC that the central bank should gradually raise rates.
NEW YORK (TheStreet) -- Kansas City Federal Reserve president Esther George, who has voting rights on the agency's policy-making panel, told CNBC's "Squawk Box" on Thursday morning that she thinks it's time to raise interest rates. 
The hike in rates should be gradual, George argued. "I do think it is time to move that rate. That doesn't mean I favor high rates. It doesn't mean I think that needs to happen rapidly," she said. 
The Fed has held off from raising rates so far because of certain economic data that has indicated the economy may not be strong enough yet to handle a hike, George said.
"There are things that show up in the data that have not been part of our forecasts. Things that have happened globally. Things that have happened with jobs numbers that are surprising," George explained. 
However, with stronger jobs numbers and "low and stable" inflation, "I think it's fair to say we could remove some of that accommodation," she added. 
Despite slower economic growth in the first half of 2016, a healthy consumer could help growth rates hit 3% in the second half of the year, George said. 
While the presidential election is a focus for much of the business world, it shouldn't affect the Fed's policy-making decisions, George noted. 
"The organization is not a political one. Keeping focused on the real economy is the job of an independent central bank," she said.