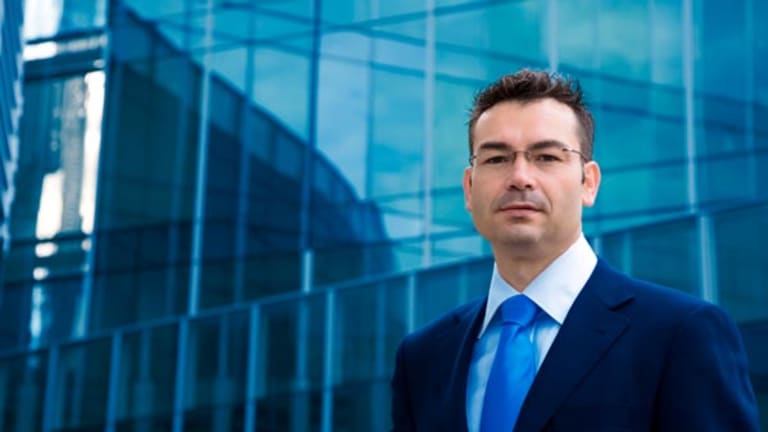 Hurricane Season Blows Beyond the Gulf
Investors key on the Gulf, but don't forget the Eastern Seaboard this Atlantic hurricane season.
This column was originally published on RealMoney on June 9 at 12:04 p.m. EDT. It's being republished as a bonus for TheStreet.com readers.For energy investors, its time to watch the weather.
Though energy stocks have been beaten up right along with the broader market in the past week, there are signs of life this Friday as traders work to balance their books ahead of the weekend.
The reason: weather.
There are plenty of other items on investors' checklists but, beginning today, weather will likely trump them all. Earnings, acceleration of drilling costs and a large supply of natural gas in storage all matter, but weather is about to become more important.
Many investors have short memories, and the anomalies of yesterday are always more important than the slow, steady trends of the last decade. That is why weather will become more important.
A Strong Wind Blows
The impact of hurricanes Katrina and Rita still lingers from last year. The U.S. Minerals Management Service -- the organization that tracks oil and gas production -- noted earlier this month that Katrina and Rita are responsible for nearly 15% of oil production and 12% of natural gas production still being off line in the Gulf of Mexico.
Companies that provide energy services in the Gulf of Mexico -- from
Hornbeck Offshore
(HOS) - Get Hornbeck Offshore Services, Inc. Report
to
Superior Energy Services
(SPN)
-- continue to suggest they have at least six months of work left just to return the Gulf of Mexico to pre-storm form.
Given the current nature of the Katrina and Rita saga, it's not surprising that traders are on edge for the first named storm of the 2006 hurricane season. As a result, when Alberto -- this year's "A" storm -- is formed, watch for a rally in energy names.
That could happen soon. According to my pal Joe Bastardi at Accuweather, the stage has been set for a hurricane season opener in the coming days. "A broad area of low pressure over the northwest Caribbean has some potential for slow development over the next few days," Accuweather says. "Computer models are showing various ideas on this and just about every model now shows some kind of low pressure area near the Yucatan by the end of this weekend. Our current feeling is that if the shear can drop off enough we could have a developing tropical system by the end of the weekend or early next week."
As that forecast becomes better known, it's likely that traders won't want to be short the energy complex going into the weekend.
Swirling Investment Ideas
As the wind begins to blow, investors will begin thinking about how to play the hurricane season. On the energy side, the likely winners in most scenarios are the energy service and infrastructure players that benefit on the repair side. Boat companies such as Hornbeck and Superior (which also has a very strong repair and remediation business), companies with inspection equipment such as
Oceaneering International
(OII) - Get Oceaneering International Inc. Report
and the transportation companies such as
Bristow
(BRS) - Get Bristow Group Inc. Report
should all benefit.
On the other hand, Gulf of Mexico-focused producers could again face challenges should storms batter the Gulf infrastructure. And while many will have insurance on platforms and equipment, the ability to obtain production (business interruption) insurance became more difficult after last year's storms. Hence, the impact of lost production could be more pronounced.
Finally, it is important to note one big assumption regarding the impact of storms on energy. We assume that the storms will enter the Gulf of Mexico and have an impact on energy infrastructure. But remember, there is just as significant a chance that storms make landfall along the Atlantic seaboard, from South Carolina to New York.. And some forecasters even say it is more likely this year they'll hit the seaboard than the gulf.
That could actually be bearish for energy stocks, as storms can damage electricity infrastructure, reducing demand for natural gas.
In addition, a series of storms that make Atlantic Coast landfall would also cool temperatures, again reducing demand for electricity and natural gas. That scenario would create an even higher level of natural gas storage, potentially pressuring natural gas prices and energy stocks.
Some would say it's only a strong wind, but for those along the coasts and in the energy markets, that wind will be a lot more important than some pundits blowing hot air.
P.S. The third named storm this year will be Chris. Definitely a lot of hot air associated with that one!
P.S. from TheStreet.com Editor-in-Chief, Dave Morrow:
It's always been my opinion that it pays to have more -- not fewer -- expert market views and analyses when you're making investing or trading decisions. That's why I recommend you take advantage of our
to TheStreet.com's
RealMoney
premium Web site, where you'll get in-depth commentary
and
money-making strategies from over 50 Wall Street pros, including Jim Cramer. Take my advice --
Christopher S. Edmonds is partner and managing director of research at Pritchard Capital Partners, a New Orleans energy investment firm. He is based in Atlanta. Under no circumstances does the information in this column represent a recommendation to buy or sell stocks. While Edmonds cannot provide investment advice or recommendations, he appreciates your feedback;
to send him an email.