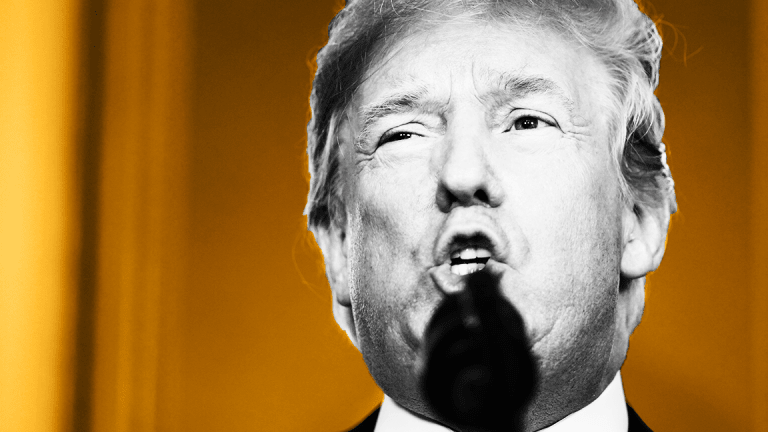 How to Think About Stocks as President Trump Announces Military Strikes on Syria
The U.S. has launched military strikes on Syria, President Trump said in a speech Friday night. Here's how to be thinking about the market open on Monday.
Now we have a better idea why the market saw a head-snapping reversal on Friday. 
President Trump announced Friday that he has ordered military strikes on Syria. In the process, President Trump struck a tough tone with Russia, calling out the country's support of Syria. "Hopefully someday we will get along with Russia," Trump said.
The hawkish tone by Trump will likely add pressure to a market already on edge amid fears of a trade war with China. Watch below (simply tap on tweet) as TheStreet instantly analyzes the news and what it may mean to stock futures on Sunday and markets into Monday. 
Subscribe to our Youtube Channel for more videos ' Listen our latest Podcasts on Soundcloud