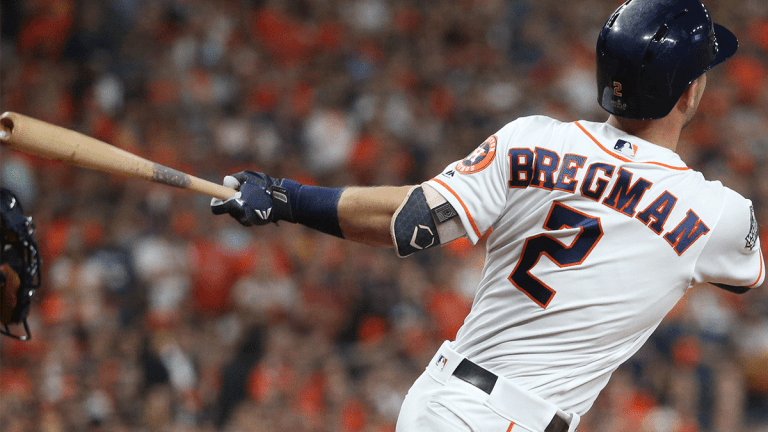 How to Apply the Moneyball Theory to Investing
Mark Hulbert writes that what Moneyball is to baseball, his investment newsletter honor roll is to investing.
What Moneyball is to baseball, my investment newsletter honor roll is to investing.
By Moneyball, of course, I'm referring to the theory made famous by the Michael Lewis 2003 bestseller Moneyball: The Art of Winning an Unfair Game. That book, which subsequently was made into a movie starring Brad Pitt, told the story of how the Oakland A's used data-driven analytics to build a competitive baseball team on a small budget.
By the way, that book also deserves some of the credit for propelling the Houston Astros from Major League Baseball's cellar to winning the 2017 World Series and to the brink of winning another World Series title this year. You may recall that, in 2014, Sports Illustrated employed some of the data analytics pioneered by the Oakland A's to predict that the Astros would win the 2017 World Series.
The core insight of what has become known as the Moneyball theory is that sluggers have been overvalued in baseball and that a high on-base percentage has been undervalued. The same is true in investing, which is why my investment newsletter honor roll rewards advisers who have the functional equivalent of a high on-base percentage: Included are only those advisers who produce above-average performance in both up and down markets.
I have been producing my annual Honor Roll for over two decades, and -- just like the Oakland A's -- the newsletters that have made it onto this select list have, on average, outperformed those who have not.
Nonetheless, most investors continue to be drawn to advisers who produce those spectacular gains. That's because, even though slow and steady may win the race, it's boring.
I created my annual honor roll with the goal of convincing you to nevertheless give serious consideration to the slow-and-steady advisers -- those who pursue more solid. but perhaps less exciting. strategies. It shouldn't be that hard to make them attractive to you, since over the past 20 years the model portfolios of newsletters that have made it onto my past honor rolls have been 31% less risky than the newsletters that did not make it onto the honor roll, as measured by the volatility of their returns.
And, yet, even though they have been more conservative, these honor roll newsletters have done better than the non-honor-roll newsletters -- by an average of nearly 3 annualized percentage points over the past decade, in fact.
If it's boring to make more money with less risk, I want boring.
To be sure, even though the honor roll newsletters have proceeded to make more money than the average newsletter not on the honor roll, they on average have not beaten the stock market averages. But that shouldn't be a criticism, since very few investors actually are willing to stick with a stock market index fund through thick and thin.
In my just-updated Honor Roll for 2018-2019, just six newsletters make the grade. They are:
Full disclosure: As is the case with any of the newsletters monitored by my performance-auditing firm, these six paid a flat fee to have their returns calculated. Because this is a flat fee, I have no incentive to put them on the honor roll and not any of the others.