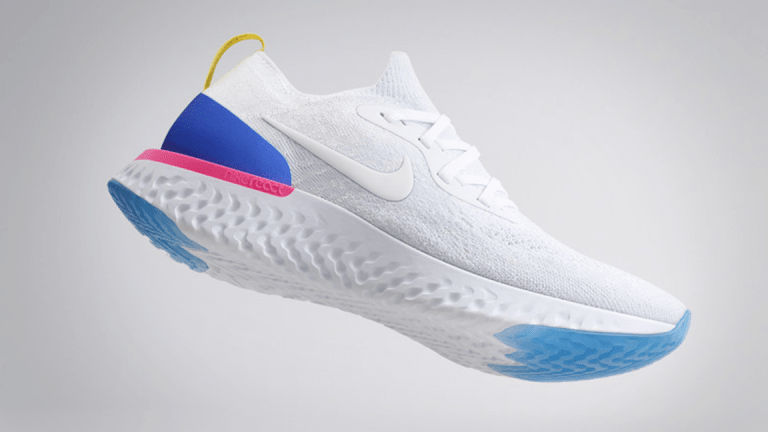 Retailers Safe, for Now, in Trump's Tariff Fight With China
Retailers are relatively immune from the effects of U.S.-China tariff battles, but that could change.
Call it the trickle-down effect.
Retailers such as Walmart Inc. (WMT) - Get Walmart Inc. Report , Target Corp. (TGT) - Get Target Corporation Report , Nike Inc. (NKE) - Get Nike Inc. Report and the dollar stores (Dollar Tree Inc. (DLTR) - Get Dollar Tree Inc. Report and Dollar General Corp. (DG) - Get Dollar General Corporation Report ) that heavily rely on Chinese-made goods to pack stores won't see an immediate or a direct impact should a trade war commence between the U.S. and China. A long-term battle, though, could mean that retailers and consumers alike could suffer.
"The focus is on high-tech [imports], not consumer goods," Erik Lundh, a senior economist who specializes in China at the Conference Board, said on Friday, June 15, about what the U.S. government is targeting. "The Trump administration has been careful to avoid consumer goods. The pain won't be as severe on the retail sector."
The Office of the U.S. Trade Representative on Friday announced a 25% duty on $50 billion worth of goods imported from China. The first tariffs will take effect on July 6 on some $34 billion in goods, with the balance coming later. China responded immediately, saying it would impose tariffs of equal measure on U.S. imports to China. Lundh expected those to take effect when U.S.-imposed tariffs do. 
Retailers and consumers could be affected if China follows through on earlier announcements to impose duties on soybeans and pork, popular imports from the U.S. If U.S. farmers lost those sales or they were reduced, it could cut revenue, cause layoffs, reduce buying power and ultimately depress purchases from places such as Walmart and Target.
The National Retail Federation issued a swift rebuke to the Trump administration on Friday.
"Tariffs are taxes on American consumers, plain and simple. These tariffs won't reduce or eliminate China's abusive trade practices, but they will strain the budgets of working families by raising consumer prices," NRF chief executive and president Matthew Shay said in a statement.
A study commissioned by NRF and the Consumer Technology Association, a trade group for the consumer electronics industry, found that tariffs on $50 billion of Chinese imports and any retaliation's effect would result in four job losses for every job gained and slash U.S. gross domestic product by some $3 billion.
"It's not a trade war yet," Lundh said. "This is more than saber-rattling. The sword has been removed from the scabbard, but the duel has not started." 
Expert Advice for a Risky Market. We asked top experts from Bank of America, Fisher Investments, Invesco and Wells Fargo what smart investors should do right now. Register for free to watch what these market watchers recommend.