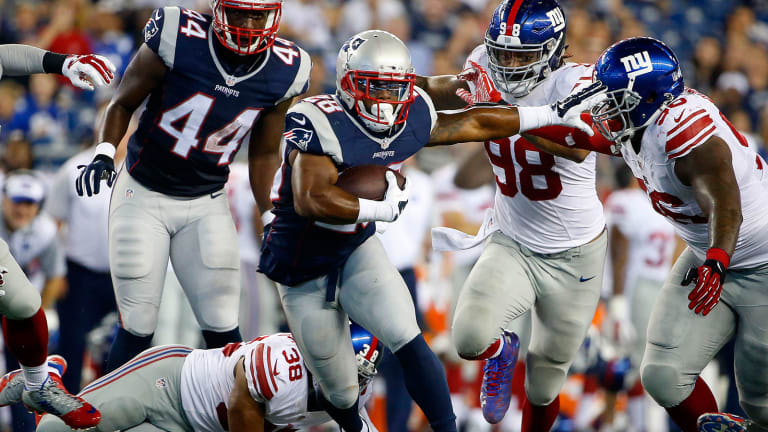 How Sports Betting Will Impact TV M&A; Toys 'R' Us Lives On, Somewhere -- ICMYI
Here's what you need to know now for Monday, August 20.
With the NFL season around the corner and sports betting nearing widespread legalization, investors need to start thinking football. CBS (CBS) - Get Report is an interesting proposition, at least from a growth perspective, as the broadcaster will likely look to acquire stations in rich football markets to capture ratings based on gambling interests. Live sports have been a boon to broadcasters. The Supreme Court's repeal of the national prohibition on sports betting promises higher ratings and ad revenues in states that have legalized it, writes The Deal's Chris Nolter. Though the list of targets is currently short, it could grow to include states with big-time teams. CBS Chairman and CEO Les Moonves gushed about the opportunity that sports betting provides during an August earnings call that was overshadowed by the lack of discussion about of a New Yorker magazine expose about Moonves, Nolter points out. CBS marks one of the less obvious plays on the sports betting industry. More direct plays include casino operators MGM (MGM) - Get Report, Wynn Resorts (WYNN) - Get Report and Boyd Gaming (BYD) - Get Report.
Toys 'R' Us may be gone in the U.S., but the once-dominant toy retailer has staved off complete failure abroad. Toys' bankrupt European unit TRU Taj has agreed to the sale of its Iberian business through a management buyout led by Portuguese investment firm Green Swan, according to filings with the Richmond, Va., Bankruptcy court. Green Swan is buying the company for about $40 million, or €35 million. The seller will use the funds for the repayment of an intra-company loan for the Spanish business that is being sold as a going concern and will pay off intra-company loans for the French and Dutch businesses that have gone into liquidation. Toys Iberia said it intends to keep open all its 51 stores in Spain and 10 in Portugal, preserve all 1,300 jobs, and start an ambitious development project for the peninsula starting with the opening of a new shop in Madrid in September. Bain Capital, KKR and Vornado Realty Trust took Toys 'R' Us private in 2005 in a $6.6 billion leveraged buyout. The Wayne, N.J.-based retailer filed for Chapter 11 protection on Sept. 18, 2017. Most of its European operations and recently its Australian chain have been forced to close, although there were hopes as recently as June that the French business might still be sold as a going concern.
Markets Today: Stocks traded higher on Monday, Aug. 20, as investors awaited trade talks between the U.S. and China later this week and a meeting of central bankers. The Dow Jones Industrial Average I:DJI gained as did the S&P 500 I:GSPC and Nasdaq I:IXIC. Dow component Nike (NKE) - Get Report rose 3.2% after analysts at Susquehanna Financial Group upgraded shares of the athletic apparel maker to positive from neutral.
Michael D. Brown, Assignments Editor, TheStreet Inc.
Not already receiving In Case You Missed It daily?
This is an excerpt from "In Case You Missed It," a daily newsletter brought to you by TheStreet. Sign up here.