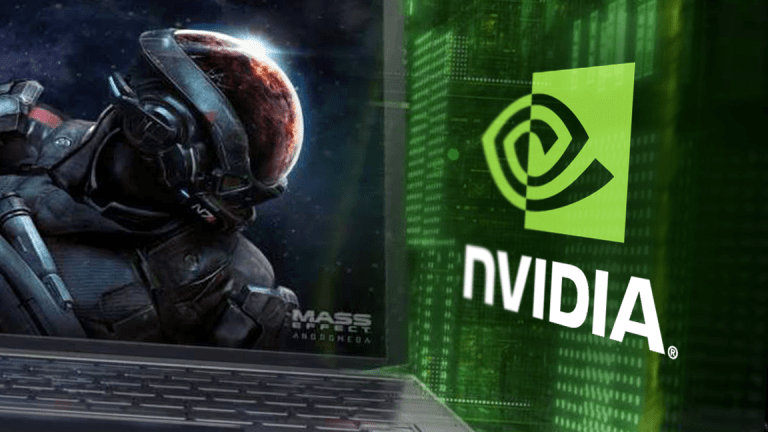 Publish date:
How Fortnite Is Helping Nvidia; Penthouse Heads to Auction Block - ICYMI
Here's what you need to know now for Friday, May 11.
Here's what you need to know now for Friday, May 11.
Stocks were mixed on Friday, ending a week rife with geopolitical discussions and commodity talk.
Those looking for advice on how to look at the Iran deal need not look much further than TheStreet. Our Scott Gamm sat down late in the week with Israel's former Prime Minister Ehud Barak at the Nasdaq Market Site to discuss the U.S. exit from the Iran deal, Iran's recent wave of tensions with Israel and how to achieve peace in the Middle East.
Believe me, it ain't easy being a public company. The newest member of the public markets found that out this week as insurer AXA Equitable Holdings Inc. (EQH) - Get AXA Equitable Holdings, Inc. Report  made its debut on the New York Stock Exchange. EQH is the U.S. arm of French insurer AXA SA and priced at $20. Shares gained almost 2% in its first day of trading and rose again Friday to almost $22, but still well below its expected range of $24 to $27. Though deemed a "flop" by the Wall Street Journal, the company still raised about $2 billion and had the largest IPO since Snap (SNAP) - Get Snap, Inc. Class A Report  . Still, AXA is no tech company and insurance just isn't that sexy so the reception hasn't been great on Wall Street. That shouldn't come as a surprise to investors. If you're looking for sexy check out earnings from other recently IPOs like Dropbox DBX or Spotify (SPOT) - Get Spotify Technology SA Report  . Just be ready to deal with a little more volatility.
We've heard a lot about Carl Icahn and his issues with Fuji and Xerox (XRX) - Get Xerox Holdings Corporation (XRX) Report  but the insurgent is also waging another heated battle elsewhere. Icahn on Friday expanded the size of his change-of-control slate of dissident directors up for election to the board of SandRidge Energy Inc. (SD) - Get SandRidge Energy, Inc. Report  by two nominees to seven, a move that follows the energy company's decision to increase the size of its board. Previously, Icahn had sought to elect nominees for five seats on SandRidge's board. The move comes after the Oklahoma City-based company on May 4 said it was expanding its board size to seven ahead of the meeting, however, and asked its shareholders to vote for its five current directors plus two new directors nominated by Icahn.
You got it for the articles, I'm sure. Bidders looking to grab the assets of Penthouse will have their chance next month. A bankruptcy judge notes that 10 to 15 parties have already have expressed interest in the brand or licensing opportunities to challenge a $3 million credit-bid made by a company called Dream Media. An auction is set for June 4 and interested parties must offer at least $3.1 million and deposit $250,000. Penthouse filed for Chapter 11 protection on Jan. 11, kicking off a third trip through bankruptcy court for the company and its predecessors. Previous petitions came as General Media Inc. on Aug. 12, 2003, and FriendFinder Networks Inc. on Sept. 17, 2013.
This is an excerpt from "In Case You Missed It," a daily newsletter brought to you by TheStreet. Sign up here.
Photo of the day: Driving profits
How is Fortnite helping drive profits for some of the biggest tech companies? Here's how: The massive popularity of interactive multiplayer games such as Fortnite has increased usage for high-powered chips used in computer and consoles to support the high-end games. Action Alerts PLUS, TheStreet's premium site which manages a charitable trust to make the trades alongside investors, has the low-down on Nvidia (NVDA) - Get NVIDIA Corporation Report and its biggest competitor Advanced Micro Devices (AMD) - Get Advanced Micro Devices, Inc. Report , which is also benefiting from increased demand for gaming chips, among other things. Nvidia shares were down slightly Friday, but the AAP team says investors may want to think twice before selling. Read More
Read more from "In Case You Missed It." Sign up here.