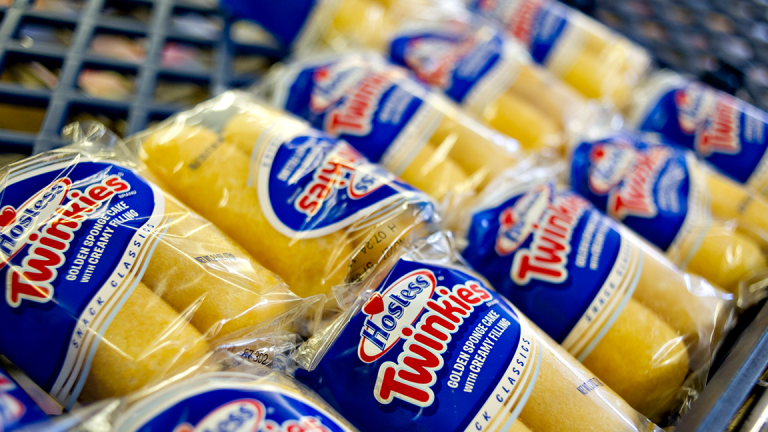 Twinkie Maker Hostess Is Downgraded as Earnings, Revenue Disappoint
Hostess Brands posts disappointing earnings and gets its guidance slashed.
Things aren't so sweet in the land of Twinkies.
Hostess Brands Inc. (TWNK) - Get Report posted disappointing earnings on Tuesday, Aug. 7 of 14 cents a share, lower than analyst expectations of 18 cents a share. 
Net revenue of $215 million missed estimates of $220 million. 
"We expect sequential improvement to our margins in the second half of 2018 and as we progress into 2019, anchoring our overall growth thesis," said Andy Callahan, CEO and President. "This includes a disciplined approach to strategically align our pricing and merchandising structure, recapture display volume and ensure the efficient alignment of our distribution and manufacturing network to support our growth."
Hostess had its price target slashed by SunTrust to $12 from $20. The company was also lowered to hold from buy. 
RBC Capital Markets also downgraded Hostess after its earnings to perform from outperform. 
Hostess fell about 17% to $11.62 in afternoon trading on the Nasdaq Stock Exchange. 52-week low is $11. 
Over the past year, shares in the company have fallen more than 22%.