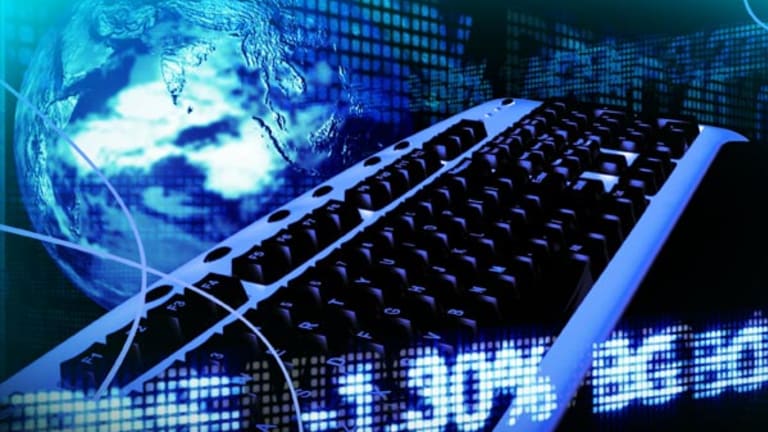 Hong Kong, Shanghai Indices Rise
The move higher comes amid extreme volatility.
India Recap
Shares of India-based equities rose for the sixth consecutive trading session Tuesday as investors bid up stocks in hopes that a global recovery is under way. Dealers in the Far East said they expect stocks to march higher right up until the central bank issues its monetary policy review next week.
Once the review is released, all bets are off, and many analysts expect volatility to return to Bombay as institutional investors look toward interest rate decisions to drive the market's direction.
Comments out of India Finance Minister Palaniappan Chidambaram sparked renewed fears among market players that an interest rate hike will come at the April 29 policy meeting
"More monetary and fiscal measures are under consideration to contain runaway inflation, currently near a three-year high," Chidambaram said.
UBS announced it has lowered its forecast for India's Sensex Index to 19,600, vs. previous estimates of 22,600. "In the near term, we believe the two key concerns of inflation and interest rates staying high are likely to persist,'' said Manishi Raychaudhuri, a analyst at UBS. The Bombay Stock Exchange's benchmark 30-stock Sensex Index eked out a gain of 45 points, or 0.3%, to 16,783.87 points.
Leading Indian information technology firm
Satyam Computer
( SAY) was downgraded by Stifel Nicolaus from buy to hold due to lower estimates, valuation, cautious management comments, and because the firm believes the current market environment will not produce a catalyst to take shares higher. American depositary shares of SAY fell 8% to $23.27 on above-average daily volume.
Patni Computer
(PTI) - Get Proteostasis Therapeutics, Inc. Report
, an Indian information technology and software development company, was downgraded by Bruyette & Woods from buy to hold due to valuation concerns. In a note to clients, said Keefe, investors won't pay a premium for Patni with concerns of a slowing global economic landscape and a possible decrease in corporate IT spending. Keefe still thinks PTI will be a good long-term play, but it remains cautious about Patni's U.S. exposure and customer concentration. Shares of PTI dove 6.2% to $12.55.
Leading Indian ADRs to the downside Tuesday were
Rediff.com
(REDF)
, which fell 5.6% to $9.11;
Wipro
(WIT) - Get Wipro Limited Report
, which dropped 4% to $11.82;
Sify Technologies
(SIFY) - Get Sify Technologies Limited Report
, which slipped 3.5% to $4.73; and
WNS
(WNS) - Get WNS (Holdings) Limited Sponsored ADR (Jersey) Report
, which traded down by 3.2% to $18.83.
One of the few Indian ADRs to advance Tuesday was mining and metal company
Sterlite Industries
(SLT) - Get Pacer Salt High truBeta US Market ETF Report
, which traded up 1.1% to $20.65. Traders said shares of SLT were rising ahead of the company's earnings report set for April 26 in hopes the firm reports solid numbers.
Be sure to check out the
at Stockpickr.com every night to find out which stocks in India and China are making big moves and announcing major news.
China Recap
Stocks in Hong Kong hit an 11-week closing high Tuesday, and shares in mainland China rebounded amid extreme volatility after falling through the psychologically important 3,000 level. Dealers in China said major market players started to bottom-fish below the 3,000 mark, and many sectors saw a technical rebound from overly depressed prices.
"The rebound in the Chinese markets seems to have helped trim losses in Hong Kong, too. Mainland investors are looking for bargains after recent sharp falls. For the near term, people are still hoping that the government will come up with more market-friendly measures like cutting the stamp duty," said Ben Kwong, head of research with KGi Asia.
The Shanghai Composite Index rose 31 points, or 1%, to 3,147.79, and Hong Kong's Hang Seng Index closed higher by 217 points, or 0.9%, to 24,939.15.
Susquehanna raised its price target for Chinese-language Internet search provider
Baidu.com
(BIDU) - Get Baidu Inc. 百度 Report
from $315 to $375 and kept its positive rating on the shares going into the first-quarter earnings release set for April 24. Susquehanna said in a note to clients that channel checks are suggesting that customer acquisition growth for March was strong, and this will lead to a strong second quarter for the search giant. American depositary shares of BIDU sold off 7% to $350.10 as investors locked in profits on light trading volume.
China's top electricity producer,
Huangeng Power International
(HNP) - Get Huaneng Power Intl Report
, announced a 20% jump in operating revenue for the first quarter of 2008, but first-quarter net profits fell sharply. The company reported that consolidated net profit came in at RMB242 million for the three months ending in March, a drop of 80% from a year earlier due to rising coal costs. Operating revenue came in at RMB13.534 billion and the company said it generated 46.103 billion kWh of power, representing a jump of 18.62% over the same period last year. Shares of HNP fell 1.7% to $26.12.
In the Chinese alternative energy space,
Suntech Power
(STP)
has reportedly acquired German-based manufacturer
Kullter
, according to the
Shanghai Securities Journal
. Sources close to the situation said that the two firms will build a new production facility in Germany focused on using the R&D skills of Kullter.
Suntech also said Tuesday that it plans to look for investment opportunities in Australia, New Zealand and the Pacific Islands with the opening of a regional office in Sydney. Shares of STP rose 2.2% to $49.18.
Chinese manufacturer and supplier of branded generic pharmaceuticals
Simcere Pharmaceutical Group
( SCR) announced it has inked a definitive agreement to buy a 70% stake in
Wuhu Zhong Ren Pharmaceutical
for 64.82 million yuan ($9.62 million) in cash. The deal will help Simcere develop new drugs and expand its anti-cancer product portfolio. Shares of SCR fell 1.4% to $11.12.
In the Chinese online-gaming complex,
Perfect World
(PWRD)
announced it plans to make a strategic investment in online game developer
Chengdu Seasky Digital Entertainment
to the tune of $3 million and will take a minority stake. Shares of PWRD dropped 1.2% to $26.62.
Be sure to check out the
at Stockpickr.com every night to find out which stocks in India and China are making big moves and announcing major news.
For more on Asia, check out
Daniel Harrison's coverage
at
TheStreet.com
.
Stockpickr is a wholly owned subsidiary of TheStreet.com.