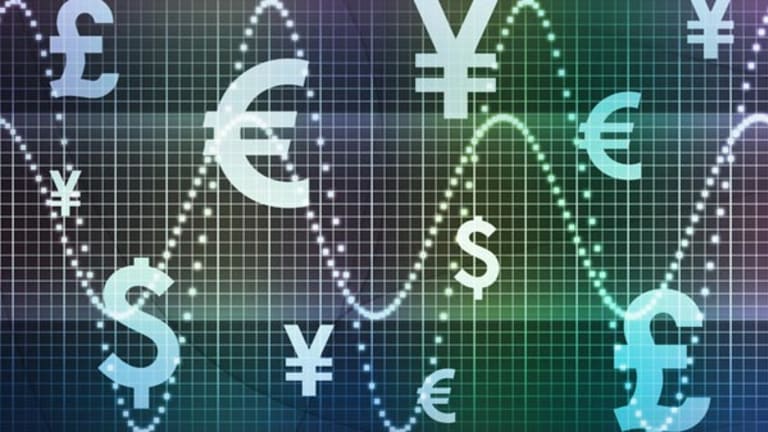 Hong Kong Market Recovers
The Shanghai Composite Index falls 139 points, or 2.6%, to 5151.
HONG KONG -- Markets in Hong Kong and Japan rebounded in a sharp afternoon rally Thursday, as investors looked for bargains and sellers scrambled to cover short positions in blue chip "H" shares after the prior session's big dip.
The Hang Seng rose 664 points, or 2.7%, to 25,114, after bouncing off an intraday support level of 24,000. The Nikkei also fared well, jumping 278 points, or 2%, to 13,783 points after hitting a 26-month low Wednesday.
Mainland shares were still decliners, however. The Shanghai Composite Index fell 139 points, or 2.6%, to 5151, as traders mulled
Beijing's hike in the reserve requirement ratio.
China Watch: Seeing Red
var config = new Array(); config<BRACKET>"videoId"</BRACKET> = 1380790585; config<BRACKET>"playerTag"</BRACKET> = "TSCM Embedded Video Player"; config<BRACKET>"autoStart"</BRACKET> = false; config<BRACKET>"preloadBackColor"</BRACKET> = "#FFFFFF"; config<BRACKET>"useOverlayMenu"</BRACKET> = "false"; config<BRACKET>"width"</BRACKET> = 265; config<BRACKET>"height"</BRACKET> = 255; config<BRACKET>"playerId"</BRACKET> = 1243645856; createExperience(config, 8);
"There was a fair bit of shorting into the fall by some of the trading houses. That's why today you see quite a big short-covering rally," says Khiem Do, who manages $17 billion for Baring's Asia Pacific Fund in Hong Kong.
In Hong Kong, short positions most notably being covered were
China Life Insurance
(LFC) - Get China Life Insurance Co. Ltd. Report
,
Hong Kong Exchanges
(HKXCF)
,
Esprit Holdings
(ESHDF)
and
China Mobile
(CHL) - Get China Mobile Ltd. Report
.
China Life Insurance jumped 6.1% to HK$35.50, while Hong Kong Exchanges rose 4.4% to HK$179.50, and Esprit Holdings soared 9.7% to HK$95.10. China Mobile gained 3.4% to HK$122.50.
Some market participants say Hong Kong Exchanges can reach HK$190 in the near term, while Esprit Holdings rallied strongly after falling through the HK$90 price target on Wednesday, which was set by short sellers late last week.
"Today's movements indicate a good technical sign that perhaps 24,000 points
on the Hang Seng was a bottom in this correction," says Do.
Telecoms also had an upbeat day, as investors resumed speculation over mainland industry restructuring. Analysts at
Bank of China
said in a research note today that
China Telecom
(CHA) - Get China Telecom Corp. Ltd. Report
would pay heavily for assets of
China Unicom
(CHU) - Get China Unicom (Hong Kong) Ltd. Report
. The report predicted industry changes would take place after March.
Shares in China Unicom soared on the news, by 5% to HK$17.44, while China Telecom gained 4.3% to HK$6.37.
China Netcom
(CN) - Get Xtrackers MSCI All China Equity ETF Report
surged 5.9% to HK$25.05.
Gold miners were off however, after a deep drop in the commodity price in New York trading. The price of gold was holding up, at $882.30 an ounce, by the end of Asian trading.
Zijin Mining
(ZIJMF)
lost 2.4% to HK$11.41, and
Zhaojin Mining
(ZHAOF)
tumbled 6.9% to HK$35.20.
Sino Gold
( SIOGF) gave back 5.5% to HK$52.
The drop in commodities was extended in the Shanghai selloff, where
PetroChina
(PTR) - Get PetroChina Co. Ltd. Report
"A" shares lost 2%, to 29.04 yuan.
Aluminum Corp. of China
(ACH) - Get Aluminum Corp. of China Ltd. Report
sank 5.3% to 38.47 yuan.
In Japan, shares bounced following a week-long selloff. Leading gainers were exporters, which have been hit hard recently by a yen rally. The yen held steady at 107.08 after a steep climb Wednesday.
Kobe Steel
(KBSTY)
advanced 4.6% to 341 yen, and
Honda
(HMC) - Get Honda Motor Co. Ltd. Report
gained 3.9% to 3220 yen.
Canon
climbed 1.1%, to 480 yen.
Megabanks jumped after investors mulled what were perceived in Asia as a relatively benign set of data from the beige book.
Sumitomo Mitsui Financial
( SMFJY) was up 3.1% to 592 yen, while
Mitsubishi UFJ
(MTU)
locked in a 2.1% gain for the day to 972 yen.
In particular, dealers said they thought that shares in
Sony
and
Nintendo
(NTDOY)
were oversold at current levels, and they anticipate strong buying once the Asian correction subsides. Sony rose 2.7% to 5,660 yen, in line with other exporters, but Nintendo slipped 1.5% to 53,200 yen.
Other Asian exchanges were mixed, as India and Taiwan followed China's lead, a trend which has been common so far in 2008. The Korean Kospi rose 18 points, or 1%, to 1723, while the Taiwanese Taiex lost 78 points, or 1%, to 8101. The Bombay Sensitive Index slid 167 points, or 0.8%, to 19,700.
"There is some evidence now that companies have been able to avoid some of the worst of the subprime scenario in the market," says Sean Darby, chief Asia strategist for Nomura Bank in Hong Kong. "We're coming on to being about two-thirds of the way through."
Darby reiterated his recent recommendation to buy shares in Hong Kong, Korea and Taiwan, many of which he says look like they offer value now. In particular, he says that Taiwanese computer maker
Acer
has recently shown resilience to an economic slowdown, demonstrating strong PC sales. Acer gained 0.8% to NT$51.10.
Daniel M. Harrison is a business journalist specialising in European and emerging markets, in particular Asia. He has an MBA from BI, Norway and a blog at
. He lives in New York.