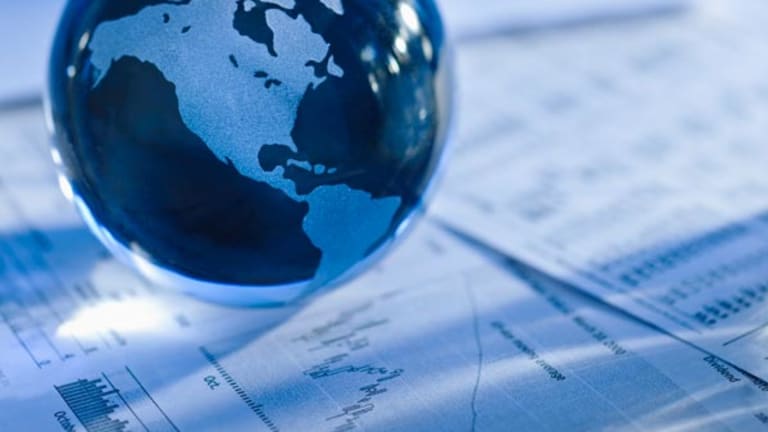 Hong Kong Leads Asia Rally
The Hang Seng surges 769 points, or 3.2%, to 24,483.
Traders welcomed a series of proposals unveiled in this fiscal year's Hong Kong budget, and that, coupled with surging commodity prices, helped set off a rally across Asia Wednesday.
Volumes soared to the highest level in the past three weeks.
The Chinese island's budget for 2008-09 forecast GDP growth of 5%, alongside inflation of 3.4% in the fiscal period. That prompted officials to announce that households will receive HK$35 billion ($4.5 billion) of tax concessions, social welfare and subsidies.
"The Chinese government has been advising companies to go slow on the sale of shares which were previously locked up. A possible reduction in stamp duty on the mainland has prompted an 'A' share recovery, which has also helped sentiment in Hong Kong," says Khiem Do, who manages $17 billion for Baring's Asia Pacific Fund in Hong Kong.
Do adds that there are signs selling has come to an end in Japan, too, and that the country has outperformed the recent regional downturn.
The Hang Seng led the gains, surging 769 points, or 3.2%, to 24,483. China's Shanghai Composite Index jumped 96 points, or 2.3%, to 4334, spurred by oil stocks like
PetroChina
(PTR) - Get PetroChina Company Limited Report
after crude hit $102 a barrel.
Japan's Nikkei also basked in the buying sentiment, rising 206 points, or 1.5%, to 14,031. Dealers said that sellers were scared, although a positive market outlook for the medium term is still contested by many.
"This is a rebound from the recent fall, so just one day won't tell you very much," says Yoji Takeda, who runs $1.1 billion for RBC Investment Management in Hong Kong. "I'm not bullish. There is still uncertainty about the U.S. situation."
Leading gainers in Hong Kong were gold miners and insurance stocks. The price of gold hit a record $961.30 at the close of Asian trading.
Zijin Mining
(ZIJMF)
soared 8.7% to HK$10.58, and
Zhaojin Mining
(ZHAOF)
rose 6.5% to HK$33.85.
Hedge funds were buying insurance stocks after a hammering over the previous week.
Ping An
(PIAIF)
surged 8.2% to HK$60.60, and
China Life Insurance
(LFC) - Get China Life Insurance Company Limited American Depositary Shares Report
jumped 6% to HK$31.50.
Baring's Do says that with insurance stocks currently so cheap, they now resemble defensive plays for long-term bulls on Chinese consumption.
The bulls were also backing property and financial stocks, which, despite low interest rates, have been sold off heavily lately on concerns of an economic slowdown.
Cheung Kong
(CHEUY)
added 3.5% to HK$118.40, and
HSBC Holdings
(HBC)
advanced 3.3% to HK$123.60.
Investors in Cheung Kong are betting that the company will reach its target of 6,000 purchase registrations for a new development called The Capitol in Tseung Kwan O. Tseung Kwan O lies on Kowloon side, and spurred by increased traffic between Hong Kong and Shenzhen in south China, it was the island's fastest growing residential area in 2007.
Telco leader
China Mobile
(CHL) - Get China Mobile Ltd. Report
rose 3.1% to HK$119.90, and
China Telecom
(CHA) - Get China Telecom Corp. Ltd. Report
was the day's second favorite in the sector, gaining 2.3% to HK$6.14.
Despite the big gains, tech shares continue to be some of the least bought.
Alibaba.com
( ALBCF) rose 1.5% to HK$18.78.
Dealers pointed out that some of the shares that fared the best in the session were also the most heavily shorted stocks. Among the five most sold-off shares were China Life Insurance, HSBC Holdings and PetroChina. Market turnover was HK$99.4 billion, or $12.7 billion.
On the mainland, shares in energy stocks helped the Chinese exchanges advance, although the 'A' shares weren't as strong as their Hong Kong-listed counterparts. PetroChina rose 0.8%, to 22.58 yuan, while staging a 3.3% leap on the island.
Sinopec Shanghai Petrochemical
(SHI) - Get SINOPEC Shangai Petrochemical Company Ltd. Report
was 1.2% higher in China, at 12.66 yuan, but jumped 3.3% in Hong Kong trading. Crude oil was selling for around $101 a barrel by the end of the trading session.
Aluminum Corp. of China
(ACH) - Get Aluminum Corporation of China Limited American Depositary Shares Report
surprised many traders, adding 1.9% to 31.77 yuan in China, and 4.4% in Hong Kong. It is widely expected that declining alumina prices and slumping demand will have a negative impact on the price of Aluminum Corp.
In Japan, a higher yen failed to deter buyers of exporters, as commodity price hikes gave the sector momentum. The yen gained on the dollar, to 106.42 vs. 107.07 earlier in the morning.
Sony
rose 2.3% to 5320 yen, and
Nippon Oil
( NPOIF) jumped 2.5% to 748 yen.
Other Asian markets ended ahead. The Taiwanese Taiex rose 1.9%, to 8462, and the South Korean Kospi was up 0.7%, at 1720. After a mid-afternoon dip, India's Bombay Sensitive Index ended 0.1% higher, at 17,825.
Be sure to check out the Far East Portfolio at Stockpickr.com to find out which stocks in India and China are making big moves and announcing major news.
Daniel M. Harrison is a business journalist specialising in European and emerging markets, in particular Asia. He has an MBA from BI, Norway and a blog at
. He lives in New York.