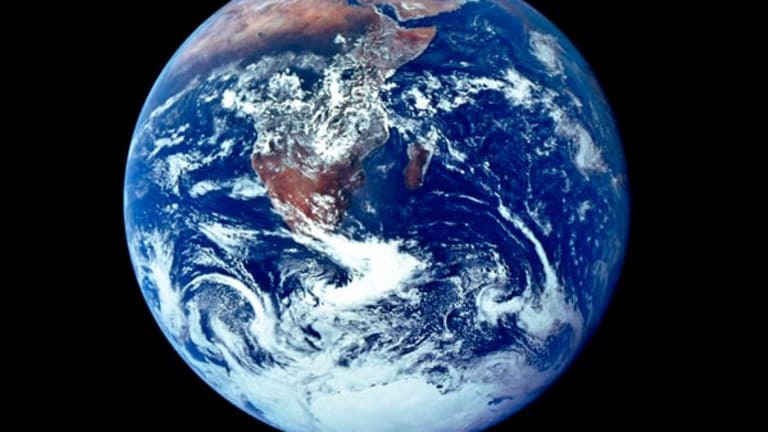 Hong Kong Higher on Better Volume
The Hang Seng outshone the Shanghai composite, which fell 2.4%.
Volume returned somewhat to Hong Kong Tuesday, as the Hang Seng gained after Wall Street's rally even as Shanghai's Composite Index slid 2.4% in a bearish selloff for the first trading day of the Lunar New Year.
The Shanghai Composite Index fell 109 points, to 4490, but Hong Kong turned to the upside, locking in gains of 248 points, or 1.1%, to 23,169, spurred by Warren Buffett's $800-billion reinsurance offer to the U.S. three largest municipal insurers. Turnover was HK$82.5 billion ($10.6 billion), up from Tuesday's lackluster HK$67.2 billion ($8.6 billion).
"I don't think earnings reports will have a very strong impact, because people are a bit cautious -- looking at turnover, many people are disinterested in the market," says Alex Wong, a director at Ample Finance Group in Hong Kong. "In the meantime, the market will be trending lower, then we may trigger stop-losses when the Hang Seng falls below 22,000," he adds.
Dealers said the slight rise in volume in Hong Kong was due to Japanese hedge funds reentering the market, as they picked up shares in property developer
Cheung Kong
(CHEUY)
, and the
A50 China Tracker
(IFXAF)
, an ETF similar to the
iShares FTSE Xinhua
(FXI)
. The Japanese fund managers were selling shares in Hong Kong based ETFs, similar to U.S.-listed
iShares Hong Kong
(EWH)
, and small Chinese consumer plays.
Cheung Kong rose 1.5%, to HK$116, while A50 China Tracker also gained by 1.4%, to HK$21.70, even as the mainland's markets dipped.
The day's biggest gainers were "H" shares at odds with their "A" share counterparts on the mainland.
PetroChina
(PTR)
a notched up 2.4% in gains, to HK$11.20, but fell 3.2% in China, to 23.92 yuan. Similarly,
Aluminum Corp of China
(ACH)
leapt 3.7% in Hong Kong, to HK$12.26, but dropped 3.8% on the mainland, to 33.28 yuan.
China Life Insurance
(LFC)
"H" shares rose 1.6%, to HK$ 28.85, as the "A" shares dropped 5.6%, to 40.20 yuan. The divergent gains and losses brought the Chinese listed premiums over Hong Kong listings down, and may lead to choppy trading in ADRs, say market participants.
Rumors on trading floors point to potential excitement over small and mid cap Chinese consumer plays like
Li Ning
(LNNGF)
, and a return of investor appetite to tech shares like
Alibaba.com
( ALBCF). That may be good news for
Baidu.com
(BIDU)
, which tracks both Chinese consumer stocks and tech stocks in China and Hong Kong.
Li Ning gained 2.4%, to HK$23.60, while Alibaba.com rose 0.4%, to HK$19.06, after nearly reaching the psychologically important HK$20 mark earlier in the day.
Wong says that the Hong Kong and Chinese mainland blue chips may continue to trend lower, until the introduction of index futures in Shanghai, scheduled for May or June.
"When the futures get trading there is a high possibility of a short squeeze rally like in Hong Kong in 1986, when there was a substantial rally in futures trading as they were introduced."
In Japan, data released today put inflation at a 27-year high in January, of 3%. Fourth quarter economic results for 2007 are due out Thursday.
Still, buying was heavy in exporters, as the yen declined to 107.51 vs. the dollar by the end of Asian trading, from 107.31 previously.
Canon
(CAJ)
gained the most, rising 3.2%, to 4530 yen, and
Nintendo
(NTDOY)
rallied 3%, to 48,100 yen.
Sony
undefined
advanced 2.2%, to 4730 yen.
Megabanks pulled back however, despite an early uplift on the back of Buffett's announcement.
Mizuho Financial
(MFG)
declined 1.2%, to 425,000 yen, and
Sumitomo Mitsui Financial
( SMFJY) lost 1.5%, to 644 yen.
Analysts in Japan are still broadly advising against buying Japanese shares, which they acknowledge are undervalued, but say will continue to be adversely affected by uncertain monetary policy measures, domestic political instability, and defensiveness towards global capital injections in the form of potential acquisitions.
"Even if foreign investors tip toward net buying, we think the rise in Japanese equities would be limited," writes Tokyo-based Citigroup analyst Tsutomu Fujita in a research report. "Under net selling by foreign investors, we think net selling of Japanese equities could continue in excess of current levels."
Other regional markets were mixed. India's Bombay Sensitive Index jumped 341 points, or 2%, to 16,949, while South Korea's Kospi lost 11 points, or 0.7%, to 1631, after Korea's central Bank kept the policy rate unchanged for the sixth month running, at 5%. Although analysts cite a potential easing in the rate next month, they say that Korean officials are reluctant to do so until the country evinces signs of an economic slowdown.
In Japan, the Nikkei held steady for the second day running, rising just 46 points, or 0.4%, to 13,068. Taiwan's first market open in the Lunar New Year was unspectacular, as the Taiex slipped 2.8 points, to 7550. Market participants are cautioning of further weakness in Hong Kong in particular and Asia more broadly.
Daniel M. Harrison is a business journalist specialising in European and emerging markets, in particular Asia. He has an MBA from BI, Norway and a blog at
. He lives in New York.