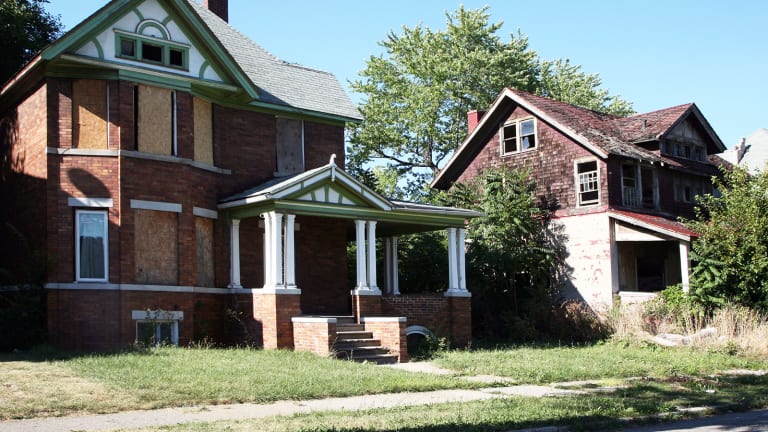 Home Capital Group Craters After Warren Buffett Sells Much of His Stake
Warren Buffett's firm will 'substantially exit' its investment in the Canadian home lender.
Home Capital Group Inc. (HMCBF) shares were falling hard Wednesday after Warren Buffett's Berkshire Hathaway Inc. (BRK.A) - Get Report said it was selling a substantial portion of its stake. 
The Canadian home lender fell 13.09% to $10.60 a share in midday trading Wednesday.
Berkshire Hathaway will "substantially exit" its stake in the company - it currently holds 24.64% of the outstanding shares, according to FactSet. So a big exit from that position, which Berskshire established only a year ago, both signifies falling confidence in the company and adds a lot of supply of shares onto the market. 
When Berkshire took the stake last year it also provided the struggling lender with a line of credit, worth $1.5 billion. 
Home Capital also announced Wednesday it would buyback roughly $223.5 million worth of its own stock. Berkshire will hold less than 10% of the company upon completion of the buyback. 
Home Capital has fallen 16.12% this year, and was actually at a gain for the year in early December before the last few days. 
The price of Berkshire Hathaway's A shares rose 1.71% to $299,540.