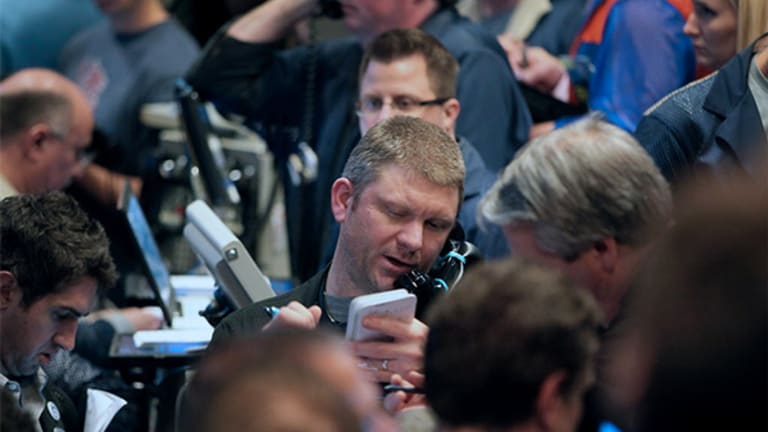 Here's a Reason Sprint (S) Stock is Higher Today
Sprint (S) stock is up after the company issued a statement of support for the FCC's net neutrality rules.
NEW YORK (TheStreet) -- Shares of Sprint Corp. (S) are gaining by 4.61% to $4.99 in late morning trading on Friday, on the heels of the mobile service provider's statement of support for the FCC's new net neutrality rules for an "open Internet."
On Thursday, the Federal Communications Commission approved its proposed net neutrality rules by a vote of 3 to 2 in an effort to enforce a policy dictating "that no one - whether government or corporate - should control free open access to the Internet," FCC Chairman Tom Wheeler said, NPR.org reported.
The net neutrality rules work in a way that uses service providers as doorways to the Internet, making it so providers can't offer a variety of Internet types at different costs.
Exclusive Report:Jim Cramer's Best Stocks for 2015
While some providers, such as Verizon (VZ) and AT&T (T) , are unhappy with the FCC's ruling, Sprint is in support of the decision. The company issued a statement on its website saying:
"Sprint has been a leader in supporting an open Internet and commends the FCC for its hard work in arriving at a thoughtful, measured approach on this important issue. We believe balanced net neutrality rules with a light regulatory touch will benefit consumers, while fostering mobile broadband competition, investment and innovation in the United States. We look forward to reviewing the FCC order and continuing to work with policymakers to ensure consumers benefit from an open Internet."
S
data by