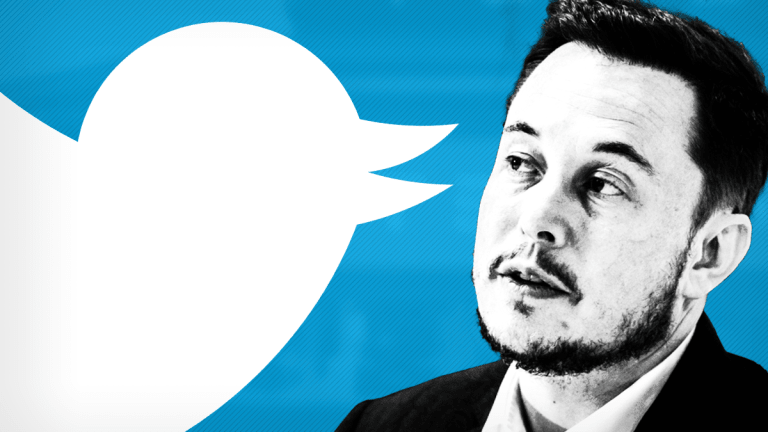 Musk Should Apologize Before Facing Class Action Suits and SEC Enforcement
Here's how the SEC would investigate Musk.
Rewind. 
Before facing the inevitable wave of class action lawsuits, Tesla (TSLA) - Get Tesla Inc. Report CEO Elon Musk should try to forestall a Securities and Exchange Commission enforcement action by disclosing in writing whatever he was thinking about when he indulged in his tweetstorm on Tuesday.
That's the advice of John Coffee, a securities law professor at Columbia University Law School in New York City, who along with the rest of the investing world remains clueless about what Musk meant when he said he had "funding secured" for a buyout that would take the electric car company private. Tesla's market value would be about $70 billion at $420 per share, which was Musk's suggested takeover price.
"If I were representing Tesla or Musk, I'd try to get a quick SEC settlement, apologizing, making corrective disclosures, not fighting them," Coffee said. 
SEC officials have asked Musk whether he had a factual basis for his claim about financing a buyout, the Wall Street Journal reported, citing people familiar with the matter. The SEC declined to comment. Tesla didn't respond to TheStreet's request for comment. 
The SEC will be asking "show us anything that you say is a commitment for financing,'" Coffee said in a phone interview. The securities regulator will have the choice of starting a formal or informal inquiry, he said. In an informal discovery proceeding, the SEC would say "'provide us all documents - indicate who you spoke to to say funding is secured,'" Coffee said.
Alternatively, the SEC could just request corrective disclosure, or proof that funding was secured for a take-private transaction, Coffee said.
The SEC could say to Musk "'If you're willing to enter a corrective disclosure, we require only that you enter into this consent decree,'" Coffee said. Such a scenario could include the SEC forcing Musk to agree to not use Twitter to make material disclosures, such as those relating to deals, or those that could affect the company's stock price. Instead, Tesla should use the proper avenues of communication put in place by the SEC. 
And Coffee said that SEC action may rank as among the least of Musk's worries.
"There certainly could be [SEC] penalties," Coffee said. But "they will be small compared to what could come from class actions."
It's lawsuits from investors who lost money that could really hurt Musk or Tesla. Some ordinary investors may have bought when Tesla's stock soared immediately after the tweet. Now the stock has given up all those gains. 
Posing a greater threat could be Tesla's short sellers, who have been betting against the company for some time.
"The people who could sue at any time would be the short sellers," Coffee said. "They're going to say this was an attempt by this man to spike the price to punish us."  
Tesla shares fell 4.83% to $352.45 a share in afternoon trading on the Nasdaq Stock Exchange. Before the tweet, Tesla traded at $363.