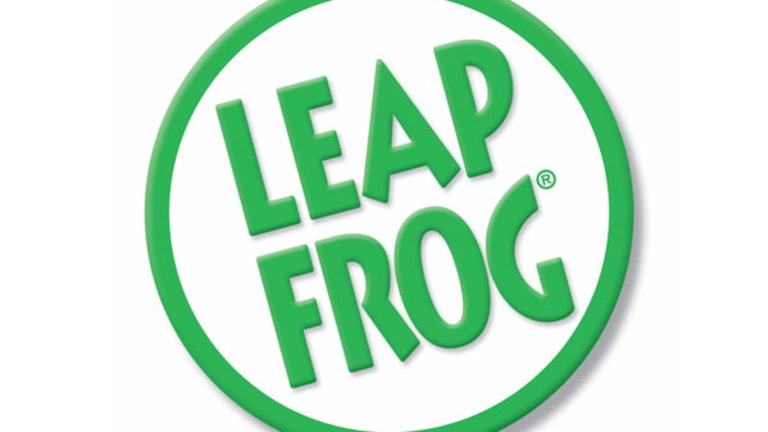 Here's Why LeapFrog (LF) Stock is Up Today
LeapFrog (LF) stock is gaining on Monday afternoon as the company rejected a higher takeover offer from private toy company MGA Entertainment.
NEW YORK (TheStreet) -- Shares of LeapFrog Enterprises (LF) are climbing by 2.51% to $1.01 on heavy trading volume early Monday afternoon, as the Emeryville, CA-based company rejected a higher takeover offer from the CEO of private toymaker MGA Entertainment, Bloomberg reports.
Last month, the children's educational entertainment company agreed to a takeover by Hong Kong-based VTech Holdings (VTKLY).
MGA CEO Isaac Larian offered $1.10 per share for LeapFrog, which surpassed VTech's deal of $1 per share, or about $72 million, according to a company filing, cited by Bloomberg.
LeapFrog's board said that MGA's non-binding offer would "not reasonably be expected to lead to a superior proposal."
Additionally, "concerning timing, a significant delay in the completion of the merger could put at risk the ability of the company to continue operations," the company noted.
About 3.46 million of LeapFrog's shares were traded so far today, much higher than its average volume of 559,386 shares per day.