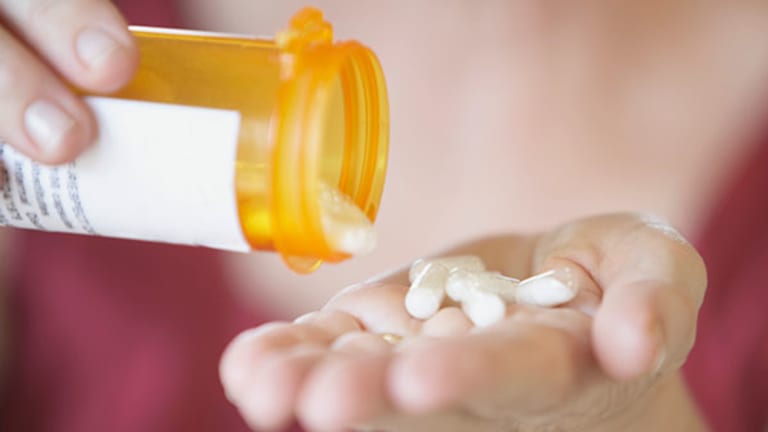 Here's Why Galena Biopharma (GALE) Stock is Spiking Today
Galena Biopharma (GALE) stock is rising on Tuesday afternoon as the biopharmaceutical company said its phase 3 clinical trial for its NeuVax vaccine achieved 70th qualifying disease free survival event.
NEW YORK (TheStreet) -- Shares of Galena Biopharmaundefined are climbing by 8.49% to $1.15 on heavy trading volume Tuesday afternoon, as the San Ramon, CA-based biopharmaceutical company said its phase 3 clinical trial for NeuVax achieved the 70th qualifying disease free survival (DFS) event.
NeuVax is its peptide immunotherapy vaccine for the prevention of cancer.
Based on clinical and radiological data, 70 qualifying DFS events have been confirmed by the trial's independent committee, which is comprised of two oncologists and one radiologist with expertise in the conduct of clinical trials in breast cancer, according to a statement.
"We are pleased that we have achieved this important milestone in the PRESENT trial and that the rate of recurrences are in line with the original assumptions that led to the study design," Executive VP and Chief Medical Officer Bijan Nejadnik said in a statement.
In the coming months, Galena will compile and submit clinical data to the trial's independent data monitoring committee to perform interim analysis.
"The Interim Analysis is a pre-specified futility and overall safety analysis to evaluate the likelihood of the study to achieve its primary objectives. Upon completion of this prospective analysis, the independent data monitoring committee will provide a recommendation to the company regarding further continuation of the trial," Galena stated.
About 2.41 million of the company's shares were traded by this afternoon compared to its average volume of 1.56 million shares per day.