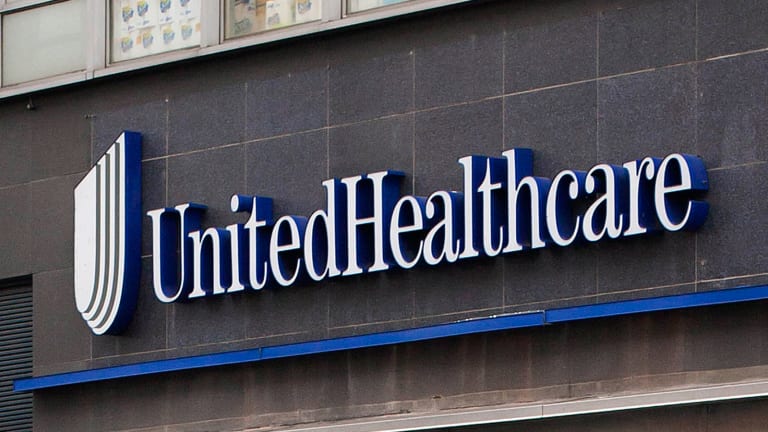 Here's What to Watch as UnitedHealth Reports Earnings on Tuesday
The company's underwriting margins and traditional health insurance business are key areas to watch, according to BMO Capital Markets' Matthew Borsch.
Who knows what to make of UnitedHealth ahead of its first-quarter earnings.
UnitedHealth Group Inc. (UNH) - Get UnitedHealth Group Incorporated (DE) Report is slated to announce its first-quarter results before the market open on Tuesday, April 17, and among the areas of investor focus are the company's underwriting margins, according to BMO Capital Markets analyst Matthew Borsch.
Some investors are nervous about potential downside risk, Borsch said in an interview with TheStreet.
If we see higher utilization in 2018, partly due to the flu season, it could impact underwriting margins in the first and second quarters, he said. If there is higher utilization this year indirectly as a result of a strong economy, that would be a full-year dynamic impacting underwriting margins, not just the first half of the year, he said.
While acknowledging the risk, Borsch believes that higher utilization, if we see it, is unlikely to lead to earnings disruption at Action Alerts PLUS holding UnitedHealth.
Another area to watch is the company's traditional health insurance business, said Borsch, who has a outperform rating and a $275 price target on UnitedHealth.
In the last three years, UnitedHealth has taken market share from rivals including Aetna Inc. (AET) and Anthem Inc. (ANTM) - Get Anthem Inc. Report , but UnitedHealth has said investors should not expect market share gains to continue in 2018, Borsch noted.
Analysts, on average, are expecting Minnetonka, Minn.-based UnitedHealth to post first-quarter adjusted earnings per share of $2.89 on revenue of $54.87 billion, according to Bloomberg.
In the run-up to the earnings announcement, Raymond James & Associates Inc. analyst Michael J. Baker in an April 11 note reiterated his strong buy rating on UnitedHealth, citing its "diversification, scale advantage, and leading position in the evolution of the healthcare model."
Baker added that the company is poised to "enhance share gains with several peers now tied up in M&A activity."
Among them are Cigna Corp. (CI) - Get Cigna Corporation Report , Express Scripts Holding Co. (ESRX) , CVS Health Corp. (CVS) - Get CVS Health Corporation Report and Aetna. Cigna in March said it was buying Express Scripts for about $54 billion. CVS, whose businesses include pharmacy benefit management, said in December it was acquiring Aetna for $69 billion.
Shares of UnitedHealth closed at $230.32 on Monday, up 2.7%. The stock is up 4.5% year-to-date and up nearly 40% over the last 12 months.