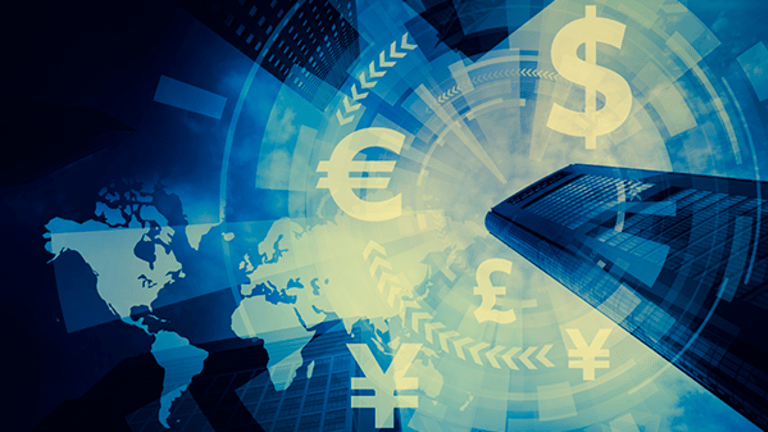 Here Are The Five Stories You Might Have Missed Out of Europe This Week
From Brexit's first birthday to Diageo's Clooney purchase, here is what made headlines in Europe this week
You wouldn't blame Europe for feeling a bit overshadowed this week, with not even a landslide victory by Emmanuel Macron's En Marche party in France's parliamentary elections interrupting the onslaught of headlines from the United Kingdom.
Still, here's what made headlines in both Britain and Europe this week:
Brexit One Year On:
Brexit celebrated its first birthday Friday, with many still wondering what exiting the EU really means. Prime Minister Theresa May famously said "Brexit mean Brexit", but a year later the direction of the U.K.'s divorce is still unknown. Negotiators met for the first time Monday, June 19, with the U.K. losing its first point, agreeing to first negotiate a divorce deal, then move on to a future trading relationship. On Thursday, during a summit of European leaders May unveiled her plan for EU citizens living in the U.K., saying that EU nationals that have lived in Britain for five years would be given full rights and those that arrived before Article 50 was triggered would be given a chance to hit the five-year mark. EU leaders criticized the move, insisting that European citizens living in the UK should be able to uphold their rights in the European Court of Justice.
Key Number: -15%. The pound, which has been described by HSBC as the defacto opposition to the government, was volatile this week. It has lost 15% since June 23, 2016, ending the week at $1.27198.
Read more:
https://www.thestreet.com/story/14192887/1/brexit-one-year-later-domestic-stocks-still-hurting.html
https://www.thestreet.com/story/14186434/1/sterling-tumbles-as-bank-of-england-governor-challenges-government-s-cake-and-eat-it-brexit-aim.html
U.K. Government Open But Is It Functional?
The U.K. Prime Minister has barely put a foot right since she called the snap poll in April in order to strengthen her position in Brexit negotiations. On Wednesday, Queen Elizabeth II's subdued (some might argue subversive, if you factor-in the Euro-themed hat she wore in favor of her normal Crown) opening of parliament that shredded many of May's key election pledges and snubbed a state visit for U.S. President Donald Trump. The opening of parliament came at a tricky time for Prime Minister Theresa May, who is said to have not yet formed a deal with Northern Ireland's DUP to ensure a majority government, leaving her exposed.
Key Number: -13. May lost 13 in the June 8 snap election, bringing her Conservative Party down to 318 seats, below the 326 needed for a majority in the House of Commons.
Read more:
https://www.thestreet.com/story/14188699/1/trump-s-u-k-visit-looks-to-be-delayed-after-queen-fails-to-mention-it-in-opening-of-parliament.html
A Fire That Shocked A Nation
The horror of the Grenfell tower continued to absorb the U.K. this week. The death toll is now expected to be more than 79. The Metropolitan Police on Friday identified a Hotpoint fridge/freezer as the cause of the fire that swept through the high rise building last week. Whirlpool Corp. WHR, which owns Hotpoint, is urging customers to check their appliances for safety reasons. The police said they are also considering manslaughter charges for those associated with the cladding and the insulation that was used on the building, which are thought to have been the reason why the fire spread so quickly. "Preliminary tests show the insulation samples collected from Grenfell Tower combusted soon after the tests started. The initial test on the cladding tiles also failed the safety tests," Detective Superintendent Fiona McCormack said.
Key Number: 600. About 600 high rises in the U.K. are thought to have cladding, the government said Thursday. Downing Street said it had identified 11 tower blocks across eight local authority areas with similar ACM cladding to that used at the North Kensington tower.
Read More:
https://www.thestreet.com/story/14193390/1/hotpoint-advises-customers-to-check-fridge-freezers-following-grenfell-fire.html
Allez! France's Employment Growth Hits 10-Year High and GDP Is Upgraded
France's job creation hit its highest point since the 2008 financial crisis, influential economic data tracker IHS Markit reported Friday. Simultaneously, France's own economic statistics agency Insee, upgraded French economic growth for the second time in under a month, declaring that gross domestic product increased 0.5% in the first quarter, up from an initial estimate of 0.3% and an earlier revision to 0.4%. The move came days after France's new President Emanuel Macron secured a landslide victory in the weekend's parliamentary election.
Key Number: $75 billion. Macron Monday flew into the Paris Air Show victorious after his win. Boeing claimed a victory over Airbus at the show with aircraft orders and commitments worth $75 billion at list prices.
Read More:
https://www.thestreet.com/story/14192863/1/allez-france-s-employment-growth-hits-10-year-high-and-gdp-is-upgraded.html
Raise a Glass to Clooney
The world's largest drink maker Diageo DEO on Wednesday picked up a new company from an unlikely source - George Clooney. U.K.-based Diageo bought Clooney's tequila brand Casamigos in a $1 billion deal. Diageo will pay $700 million initially with a further $300 million depending on the brand's performance. Casamigos was founded by Clooney and two of his friends in 2013. The three founders of the brand will continue to promote the brand. Diageo's other tequila brands include Don Julio, DeLeon and Peligroso. The move by Diageo was hailed as a good one by analysts that welcomed the addition of a premium alcohol to its stable. "If you asked us four years ago if we had a billion-dollar company, I don't think we would have said yes," Clooney told CNBC in an email.
Key Number: $200 million. Clooney is expected to get more than $200 million from the deal, and he might need it. Clooney and his esteemed wife Amal, a famed human rights lawyer, just welcomed twins. It is estimated that the cost of raising a child born this year is around $233,000.
Read More:
https://www.thestreet.com/video/14190768/george-clooney-s-casamigos-bought-in-billion-dollar-deal.html
Editors' pick: Originally published June 23.