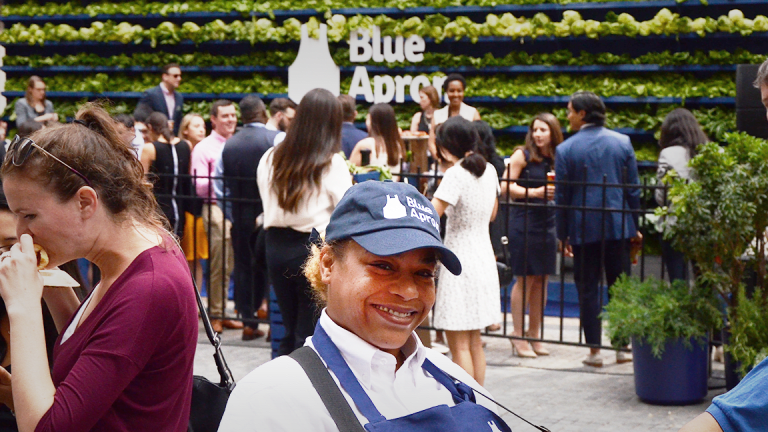 Blue Apron Rival HelloFresh Aims For Mouthwatering IPO Valuation
Blue Apron competitor HelloFresh sets pricing range for its November IPO, with target valuation of up to $1.76 billion
Blue Apron competitor HelloFresh sets pricing range for its November IPO, with target valuation of up to $1.76 billion
HelloFresh, a meal kit delivery firm controlled by German tech investment company Rocket Internet (RCKZF) , set the pricing range for its planned stock market listing Monday at between €9.00 and €11.50 per share, aiming to raise between €243 million ($285.5 million) and €311 million from the initial public offering.
Berlin-based HelloFresh, said it expects to start trading in Frankfurt on Nov. 2 with an initial market capitalization of between €1.2 billion and €1.5 billion.
"We have seen tremendous success and market share gains in the U.S in the last few quarters. We now intend to use the proceeds from the IPO to continue expanding our market share and become the clear No. 1 player on the US market in 2018," said Dominik Richter, CEO and co-founder of HelloFresh, in a statement.
HelloFresh had sales of €435.4 million in the six months ending in June, according to the group's most recent earnings statement, but posted an operating loss of €52.9 million. It also operates in nine U.S. markets and competes with Blue Apron (APRN) - Get Report .
Its optimism about the U.S. market contrasts with Blue Apron's lackluster performance since its market debut at the end of June and Amazon's (AMZN) - Get Report entry into the meal-kit delivery market after its $15 billion acquisition of Whole Foods Markets (WFM) . The U.S. meal-kit company has been trading well below its IPO price of $10 and closed Friday at $5.08.
HelloFresh starts bookbuilding on Oct. 24 and books will close on Nov. 1.
More of What's Trending on TheStreet: