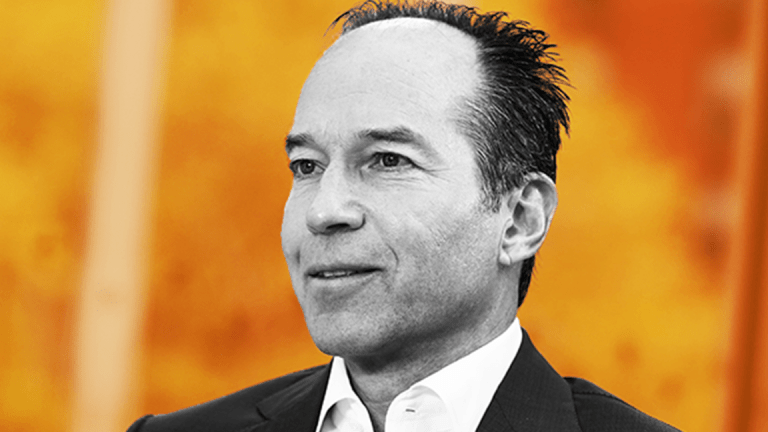 Publish date:
Hedge Funds Reveal Portfolio Shakeups; Mobile Payments Thrive Outside U.S.-ICYMI
Here's what you need to know now for Tuesday, May 15.
Here's what you need to know now for Tuesday, May 15.
With the Dow riding an eight-session winning streak, investors were booking profits Tuesday after the U.S. dollar index jumped to 93.05 following a sustained move over 3% in the yield on the 10-year U.S. Treasury. The Dow fell by nearly 200 points, led lower by Intel Corp. (INTC) - Get Intel Corporation (INTC) Report  , Caterpillar Inc. (CAT) - Get Caterpillar Inc. Report  and 3M Co. (MMM) - Get 3M Company Report  .
The so-called "pros" were on display on Tuesday as 13F filings trickled out from some of the largest fund managers. Barry Rosenstein's Jana Partners, the activist fund that drove Whole Foods to sell itself to Amazon.com (AMZN) - Get Amazon.com, Inc. Report  last year, has a number of interesting new big investments in the first quarter of this year, any of which could become activist targets in the coming months. Activist investor Glenn Welling of Engaged Capital LLC -- the insurgent investor agitating for changes at TiVo (TIVO) - Get TiVo Corp. Report  and Rent-a-Center (RCII) - Get Rent-A-Center Inc Report  -- and Marcato Capital's Mick McGuire -- the investor behind the Buffalo Wild Wings sale -- made a few new investments in the first quarter as well. The Deal's Ron Orol walks through the highlights and what these new positions could signify.
The future is now for China, when it comes to mobile payments. The country is leaps and bounds ahead of the U.S., explains Chris Versace on Real Money. Apps like WeChat Pay from Tencent (TCEHY)  and Alipay from Alibaba (BABA) - Get Alibaba Group Holding Ltd. Sponsored ADR Report  have enabled consumers in rural China to jump directly from using cash to using mobile-payment systems, skipping checks and credit cards altogether. According to the Payment and Clearing Association of China, the number of Chinese consumer transactions made through non-banking mobile apps soared from 3.8 billion in 2013 to more than 97 billion as of 2016.
At the intersection of Wall Street and Main Street, TheStreet delves into the death of the American grocery store industry and the development of a three-tier, caste-like grocery store landscape. "One [set of stores] for affluent shoppers in urban locales that features experiential activities like wine tastings and restaurants inside; and another, not unlike grocery stores today, in more sprawling or rural markets with pick-up sites where customers can collect pre-ordered groceries after work." Then, there are the dollar stores, of course. It shouldn't come as much of a surprise that the owner of the Winn-Dixie and Bi-Lo supermarket chains -- two chains that don't quite fit into either of the two systems of the future -- are set to wrap up their second trips through Chapter 11 bankruptcy.
This is an excerpt from "In Case You Missed It," a daily newsletter brought to you by TheStreet. Sign up here.
Photo of the day: Next up for Amazon -- U.S. pharmacies
"Alexa, order me my Lipitor" are five words that could prove financially devastating to pharmacies such as Walgreens (WBA) - Get Walgreens Boots Alliance Inc Report , CVS (CVS) - Get CVS Health Corporation Report  and Rite Aid (RAD) - Get Rite Aid Corporation Report . With Wall Street waiting on pins and needles to see how Amazon (AMZN) - Get Amazon.com, Inc. Report will enter the healthcare space via a tie-up with Berkshire Hathaway (BRK.A) - Get BRK.A Report and JPMorgan Chase (JPM) - Get JPMorgan Chase & Co. (JPM) Report , there is no denying a move into the pharmacy space could serve up big-time disruption. "An easy priority for Amazon will be to improve the overall consumer experience in shopping for drugs online," said Evercore ISI's analyst Ross Muken in a major drill down into Amazon's possible healthcare initiatives. TheStreet takes a closer look. Read More
Read more from "In Case You Missed It." Sign up here.