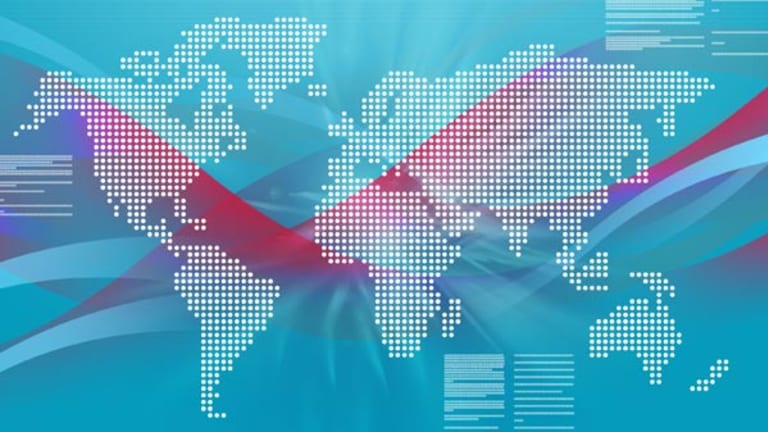 Heavy Selling Batters Hong Kong
The Nikkei plunges 646 points, or 4.7%.
Asian markets fell the furthest in two weeks ahead of the Chinese New Year, prompted by short selling in Hong Kong, which dragged the index 5.4% lower Wednesday.
The Hang Seng was only open for the morning session, but in that time it dropped 1,339 points, to 23,469. The Nikkei followed, plunging 646 points, or 4.7%, to 13,099. China's Shanghai Composite Index held up better, losing 72 points, or 1.6%, to 4599.
"At the moment the market is at fair value, but it depends on how things in the U.S. pan out," says Pauline Dan, who runs $2.5 billion at MFC Global Investment Management in Hong Kong. "There is a lot of volatility, but market volume is quite thin, so it's possible this is speculative sellers moving the market."
Most Asian markets will now be closed until the beginning of next week for Chinese New Year. China's exchanges reopen on Feb. 12. Last year, when the exchanges reopened on the mainland after the extended holiday, the index plummeted 9% in one day, dragging the
Dow Jones Industrial Average
down more than 400 points.
Dealers concur with Dan, and say that selling in the past week has been more a consequence of short-term traders seeking to make gains on the short side than it has been because funds are unloading positions. One of the key victims of the speculative short selling is
PetroChina
(PTR) - Get PetroChina Company Limited Report
, one said.
"None of my major clients are selling anything here. It's just punters playing the market right now," says Bryan Watkins, a trader at Daiwa Securities in Hong Kong. "I was trying to catch an offer on Friday for PetroChina, but the thing was moving down so fast I couldn't get in."
Shares in PetroChina tumbled 8.8% to HK$11.1 in Hong Kong and fell 6.7% to 24.71 yuan in Shanghai.
Insurers, which saw a brief reprieve from selling Monday, got hit hard again as investors feared that they would not be able to sustain the huge growth trajectories seen in 2007.
Ping An
(PIAIF)
dropped 8% to HK$56.70, and
China Life Insurance
(LFC) - Get China Life Insurance Company Limited American Depositary Shares Report
lost 7.8% to HK$29.40.
Among telcos,
China Mobile
(CHL) - Get China Mobile Ltd. Report
plunged 5.1% to HK$116.80, and
China Unicom
(CHU) - Get China Unicom (Hong Kong) Ltd. Report
fell 4.9% to HK$18.46.
China Telecom
(CHA) - Get China Telecom Corp. Ltd. Report
and
China Netcom
(CN) - Get Xtrackers MSCI All China Equity ETF Report
fared worse, slipping 6.7% each, to HK$5.60 and HK$22.90, respectively.
On the mainland, selling was stemmed by big gains in
Aluminum Corp. of China
(ACH) - Get Aluminum Corporation of China Limited American Depositary Shares Report
, which rose 6.9% to 34.58 yuan, after the company was said to be in talks about a possible takeover of
Rio Tinto
( RTP). Chinalco has acted as a stumbling block for potential acquirer
BHP Billiton
(BHP) - Get BHP Group Limited American Depositary Shares (Each representing two) Report
in recent days, and at the beginning of London trading the Australian miner had raised its offer by 13% over its previous number, to $147 billion.
Banks declined for the day, as many are still worried about the unraveling effects of bad debt and subprime mortgages.
Industrial & Commercial Bank of China
(IDCBF)
finished 1.9% lower at 7.09 yuan, and
Bank of China
(BACHF)
was off 1.1% at 5.65 yuan.
"There are still lots of questions over subprime exposure, and it depends on the breakdown the banks have to experience in final 2007 results," says Manulife's Dan. Final end-of-year results for financials are due to be released in early March, beginning with
HSBC
(HBC)
.
In Japan, markets reacted to the selloff on Wall Street Tuesday. Some of the biggest victims were because of heavy buying after an upbeat day Monday, as traders locked in previous gains.
Yahoo! Japan
(YAHOF)
fell 5.5% to 45,650 yen, and
Kobe Steel
(KBSTY)
, another previous gainer, declined 5.6% to 338 yen.
Consumer exporters also fared badly on negative sentiment over the U.S. economy.
Canon
(CAJ) - Get Canon Inc. American Depositary Shares Report
lost 4% to 4350 yen, and
Sony
dipped 2.3% to 4570 yen.
Nintendo
(NTDOY) - Get Nintendo Co. Ltd ADR Report
ended 5% lower, at 46,250, as an undisclosed institution was rumored to be selling heavily.
Daniel M. Harrison is a business journalist specialising in European and emerging markets, in particular Asia. He has an MBA from BI, Norway and a blog at
. He lives in New York.