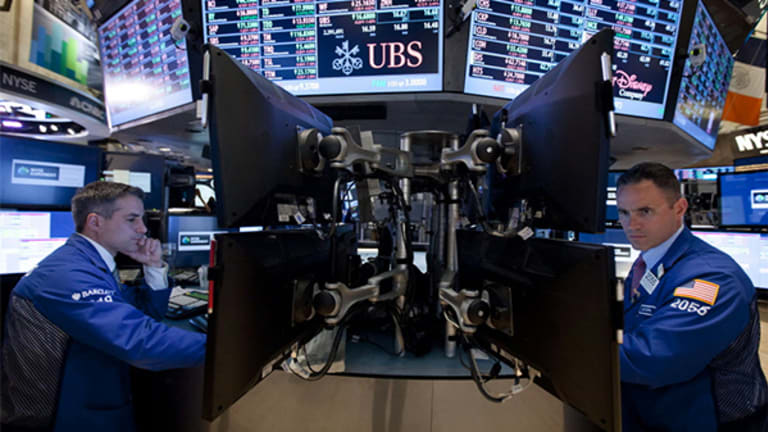 Has The U.S. Market Moved Past the Brexit?
The U.S. economy will remain volatile while the uncertainty of the Brexit remains.
The U.S. economy will remain volatile while the uncertainty of the Brexit remains.
NEW YORK (TheStreet) -- Stocks are on the rise for the second consecutive day with the DOW, S&P, and NASDAQ closing up more than 1%, which could mean the market has moved past Britain's decision to leave the European Union and the attacks in Istanbul, Tyler Mathisen reported on CNBC's "Power Lunch" Wednesday afternoon.
Markets have only temporarily moved past the Brexit and the terrorist attack and may be volatile in the future due to negotiations, Allianz Global Investors investment strategist Kristina Hooper told CNBC.
There's a lot still left to be done in terms of the Brexit. Article 50, a section in the Treaty of Lisbon that explains what happens when a member of the EU leaves the group, won't be implemented until October. That is when a replacement for U.K. Prime Minister David Cameron, who resigned after the Brexit vote, will be elected. 
"So there's much more to come in the way of rhetoric and negotiations that could at times send the market downward and at times send it upward," Hooper said.
The U.S. economy is very resilient right now and will continue to grow but it has come at the cost of a very unstable international political behavior, Edge Asset Management President Jill Cuniff said on "Power Lunch."
"It's not going to be a steady climb. We're going to have a lot of ups and downs and continued volatility," Cuniff said.
The U.S. market could end a little higher for the year than it is today but Hooper doesn't expect it to be dramatically higher.
"Keep in mind we have the backdrop of probably a fed that is going to keep rates lower for longer, but we have the headwind of a stronger dollar created by the Brexit," Hooper added.