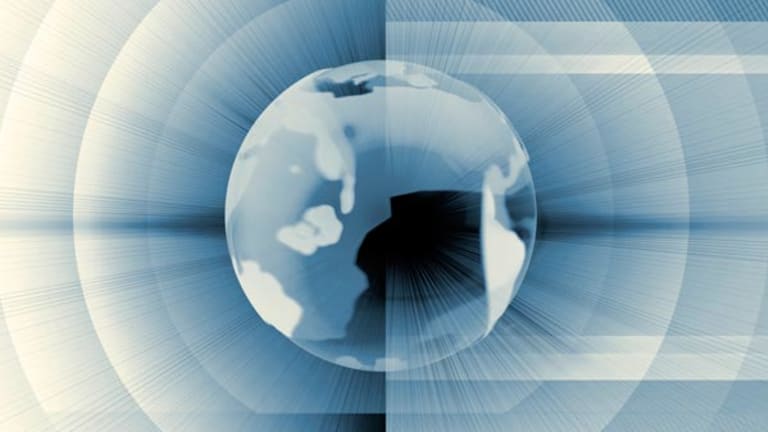 Hang Seng Rises in Light Trading
Tokyo's Nikkei ticks ahead.
Asian markets were characterized Tuesday by exceptionally low volume, as investors waited on the sidelines for the opening of China's markets tomorrow, and earnings results for 2007, scheduled for release in March.
The Hang Seng dropped 3.6% Monday on lackluster speculative short-selling, but regained 305 points, or 1.4%, Tuesday, to 22,921. Turnover was HK$67.2 billion, or $8.6 billion, vs. around HK$120 billion ($15.5 billion) before Chinese New Year.
The Nikkei was holding up after a selloff late last week, up 4.7 points, or 0.04%, at 13,021 after a Japanese national holiday Monday.
"I don't see one order from an institutional client from Tokyo coming into our market. Usually after a holiday they step in and top it up a little bit," says Bryan Watkins, a trader at Daiwa Securities in Hong Kong.
"You've got to keep your eyes steady on the screen, but people are just tired of doing it," he adds.
Trading was mild across the board, with no significant gainers or losers. Telcos broadly rose as investors speculated on announcements of restructuring in the industry at the open of markets on the mainland tomorrow.
China Mobile
(CHL) - Get Free Report
was the most heavily bid by hedge funds, rising 1.8% to HK$114.70. The smaller rival
China Netcom
(CN) - Get Free Report
jumped 3% to HK$22.55, and
China Telecom
(CHA) - Get Free Report
rose 2.8% to HK$5.61.
HSBC Holdings
(HBC)
was the day's most heavily traded stock, rising 1% to HK$110.30. Other financials also rose, as investors were tentatively bargain hunting after deep drops in January.
China Life Insurance
(LFC) - Get Free Report
added 0.7% to HK$28.40, and
Hong Kong Exchanges
(HKXCF)
inched up 0.9% to HK$160.33.
Among property conglomerates, some local institutions were unloading shares in
Swire Pacific
(SWRAY)
, which fell 0.6% to HK$137.40.
Tech shares were being hammered in Hong Kong, but ADRs in Europe were following the lead of
Baidu.com
(BIDU) - Get Free Report
, which rose 5.5% Monday in New York. In Frankfurt,
Sohu.com
(SOHU) - Get Free Report
was up 5% at 32.21 euros in the morning, but
Alibaba.com
( ALBCF) dropped 3%, to HK$18.98 in Hong Kong.
The mixed results are partly a result of anticipation of Chinese market direction on the open tomorrow, and partly a result of earnings forecasts, say market participants. In particular, if China Life Insurance can beat expectations of 90% growth over earnings in 2006, markets will react to the upside, say analysts, since the company is a proxy for middle-class consumption growth.
"The stocks with higher price-to-earnings ratios are more vulnerable if they don't deliver to expectations, while those with lower P/Es will be damaged less if they don't deliver," says Richard Lee, an analyst at Core Pacific Yamaichi in Hong Kong.
Funds that exercised caution in buying shares in Hong Kong were equally reluctant to do so domestically.
Nintendo
(NTDOY) - Get Free Report
continued a recent losing streak, a result of institutional selling, falling 1.4% to 46,700 yen.
Financials were mixed, as
Mizuho Financial
(MFG) - Get Free Report
lost 1.4%, to 43,000 yen, while
Sumitomo Mitsui Financial
( SMFJY) rose 0.5% to 654 yen.
The dollar gained slightly, by 0.1%, to 106.96 yen by the end of Asian trading. As a result,
Canon
(CAJ) - Get Free Report
climbed 1.9% to 4,390 yen, and
Kobe Steel
(KBSTY)
advanced 3.7% to 333 yen, as it was also riding the recent uptick in commodity prices.
Markets elsewhere were mixed, though had similarly low volume. In South Korea, the Kospi rose 3 points, or 0.2%, to 1643, while in India, the Bombay Sensitive Index declined 51 points, or 0.3%, to 16,579, after industrial production decreased to growth of 7.6% from 13.4% in December.
Daniel M. Harrison is a business journalist specialising in European and emerging markets, in particular Asia. He has an MBA from BI, Norway and a blog at
. He lives in New York.