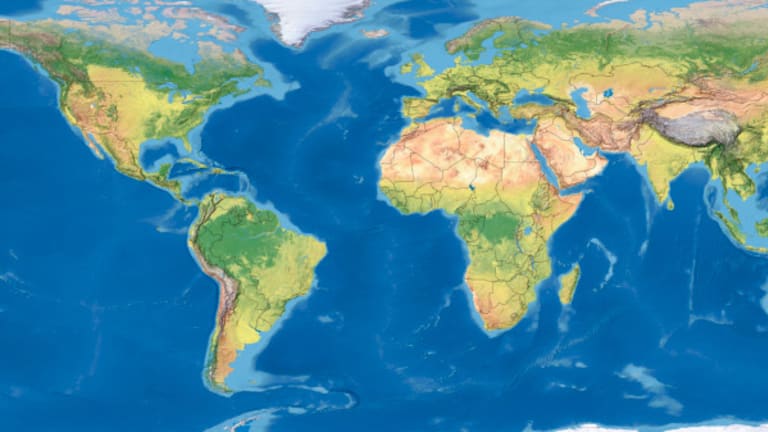 H1N1 Masks Boost Firm
Alpha Pro Tech has reported strong sales of its protective masks for the H1N1 pandemic.
NEW YORK (
) --
Alpha Pro Tech
(APT) - Get Alpha Pro Tech, Ltd. Report
has performed well since our initial look of the stock on Aug. 8. At the time, APT was trading at $3.50 per share.
On Oct. 27, the company reported $16.89 million in revenue for the third quarter compared with $10.22 million for the year-ago quarter. It reported 12 cents a share in earnings compared with 3 cents a year ago. The earnings beat analysts' estimates by 1 cent.
The company's fully diluted shares fell 6.51% from 24.72 million shares a year ago to 23.11 million shares in the past quarter.
Following the earnings report, the stock sustained a hard pullback from its opening price of $7.22 to a close at $5.69 the following day. However, APT has subsequently rebounded, reaching an intraday high of $6.83 on Nov. 3.
We urge interested investors to listen to the company's bullish conference call replay. Here are some of our notes and thoughts on the call.
Alpha Pro Tech is reporting exceptionally strong growth in two of its product categories: infection control and building supply.
The infection-control segment, which makes protective masks, continues to benefit from the H1N1 pandemic. The run rate of its N95 H1N1 masks is at $36 million and is at full capacity.
Alpha Pro Tech is considering the addition of new N95 manufacturing lines, each capable of contributing $9 million in annual revenue. The company speculated that the H1N1 pandemic could last two to five years, which bodes well for an acceleration of its sales momentum through at least 2010. Gross margins should also see gradual improvement as its N95 mask revenues increase.
Alpha Pro Tech's building supply segment, which manufactures synthetic roof underlayment and housing wrap, is also showing strong growth. The underlayment market's transition to synthetic roof underlayment in lieu of traditional felt paper is gaining traction and should continue to fuel growth going forward.
Synthetic underlayment is a safer, more cost-effective alternative than competing products and currently accounts for only 5% of the $500 million underlayment market. This segment should benefit from a significant expansion of its India and Valdosta, Georgia manufacturing facilities.
We have estimated that the company's consolidated 2009 third-quarter revenues were held back by about $500,000 due to supply chain issues in its disposable protective apparel product line. These issues have been rectified.
Investors may place a premium on Alpha Pro Tech shares based on to the H1N1 "buzz" and the growth opportunity present in its vertically integrated building supply segment. A vertically integrated model enables APT to bring higher quality products to the market quicker than its competition.
In addition, we are monitoring some U.S.-listed Chinese stocks that have corrected hard over the past two weeks. They include
China-Biotics
( CHBT),
Hong Kong Highpower Tech
(HPJ) - Get Highpower International, Inc. Report
,
Tm Entertainment & Media
( TMI),
Telestone Technologies
(TSTC)
, and
Tongxin International
(TXIC)
.
-- Written by Maj Soueidan in Skippack, Pa.
Please note that due to factors including low market capitalization and/or insufficient public float, we consider APT to be a small-cap stock. You should be aware that such stocks are subject to more risk than stocks of larger companies, including greater volatility, lower liquidity and less publicly available information, and that postings such as this one can have an effect on their stock prices.
At the time of publication, Soueidan was long Alpha Pro Tech.
Maj Soueidan founded The Market's Edge, Ltd. in 1994, The Markets Edge Hedge Fund in 2006 and GeoInvesting, LLC in 2007. Through his involvement with the equity markets, he developed the strategies that are now at the core of the hedge fund and
. He currently leads a team of researchers and analysts (the GeoTeam) that help investors identify opportunities in today's volatile stock market. The team uses fundamental criteria to analyze stocks in the micro-cap to small-cap arena.