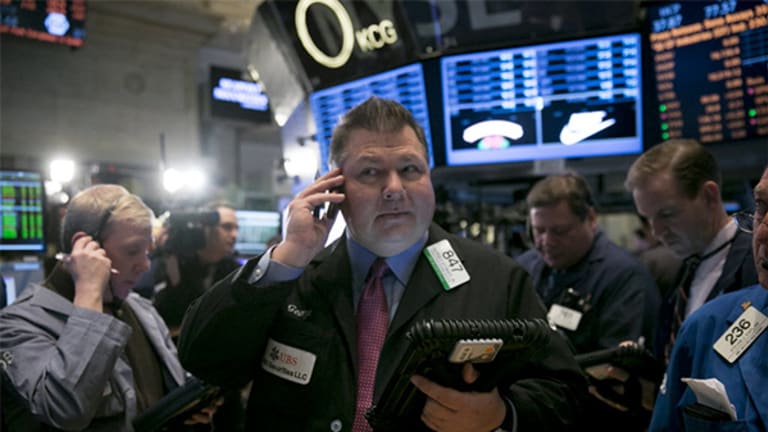 GoPro (GPRO) Stock Surging on Drones and Virtual Reality Plans
Shares of GoPro are rallying after the CEO said yesterday at the Code Conference that the company is developing a drone and a six-camera virtual reality recording system.
NEW YORK (TheStreet) -- Shares of GoPro (GPRO) - Get Report are surging by 7.51% to $57.28 in late-morning trading on Thursday, after CEO Nick Woodman said that his company, which makes action cameras, is getting into the drone and virtual reality business, Bloomberg reported.
At the Code Conference yesterday, Woodman said that GoPro is developing a drone and a six-camera virtual reality recording system, called the Six-Camera Spherical Array, CNBC reported. This system will allow users to record video and pictures for virtual reality.
Bloomberg specified that the drone will be available in the first half of next year and the recording system will be available in the second half of this year. The CEO did not however, give details about the pricing of the products.
Additionally, Woodman said that the company is also planning to create a quadcopter that won't start shipping until the first half of the year, according to Bloomberg.  
"We see similarities to the viral growth of quads, similarly to early days of GoPro," Woodman told CNBC. "We recognize those same trends and when we consider that a quadcopter is potentially the most versatile GoPro accessory, that means it's very core to our business, and makes sense for us to get involved officially."
data by