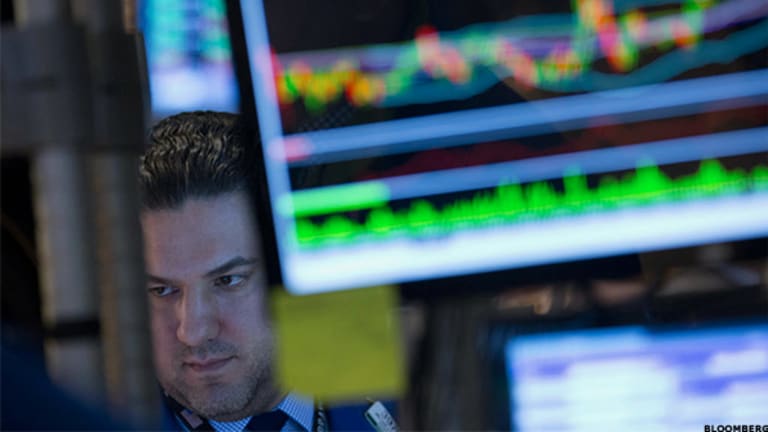 GoPro (GPRO) Stock Falls Today After Bearish Analyst Comments
Shares of GoPro (GPRO) closed down 6% today after bearish comments by Oppenheimer.
NEW YORK (TheStreet) -- Shares of GoPro (GPRO)  closed down 6% at $41.98 today after bearish comments by an Oppenheimer analyst.
"If you listen to [GoPro's] last earnings call, they talk about using media, using YouTube, using these Roku channels more as a way to drive traffic to their devices and less about monetizing content," Oppenheimer's Andrew Uerkwitz said late yesterday on CNBC.
The San Mateo, CA-based active camera maker's CEO, Nicholas Woodman, said in the company's latest earnings call that "we see a future in which GoPro serves as a platform for people around the world to visually express themselves like never before. A future in which their shared experience and collective content on our platform is as valuable to GoPro, as YouTube is to Google (GOOGL) , or Instagram is to Facebook (FB) ."
Exclusive Report:Jim Cramer's Best Stocks for 2015
Uerkwitz is wary of valuing the company on this "collective content" and "shared experience."
"Anybody that's trying to value GoPro on a media strategy doesn't fully understand the story and should really look at this as a hardware play," Uerkwitz continued.
He has an "underperform" rating on the stock, and adding to his bearish outlook is a new potential threat of competition in China, a coveted market for GoPro.
Xiaomi, the Chinese startup valued at about $45 billion, is supposed to launch a new product on March 2, believed to be a minature waterproof camera, which Uerkwitz believes will challenge GoPro in this market.
"This really puts the kibosh on GoPro's strategy for Asia and China in particular," Uerkwitz said.
China expansion is already in the works at GoPro. Woodman said that in mid-January, the company took their first steps into China with the countries two largest web retailers Tmall and JD, as well as with select off-line retailers.
"We are happy with the initial sales results in both online and off-line channels and see positive indication that GoPro has the opportunity to succeed in China, one of the world's largest consumer markets. In 2014, over $0.5 billion of our revenue came from outside of the Americas. We see international expansion as a key part of our revenue growth strategy going forward," CEO Woodman said.
In the first quarter he anticipates revenue from their distribution channel will be "particularly strong and geographic strength in both EMEA and APAC regions."
The company currently anticipates revenue of between $330 million and $340 million for the first quarter representing a year-over-year increase of approximately $100 million, or 42% at the midpoint of this guidance.