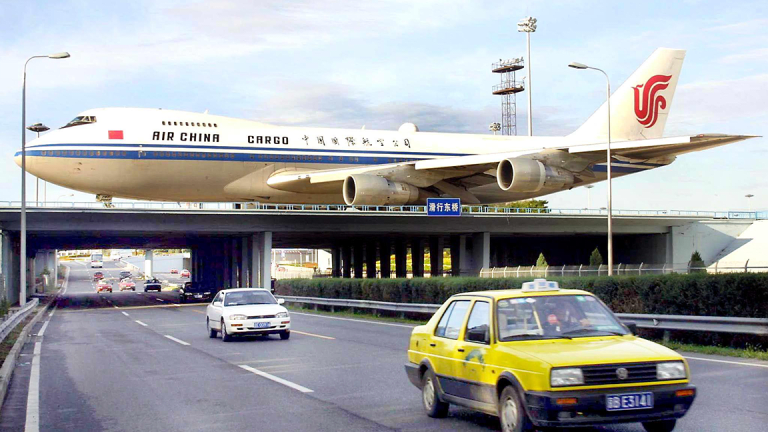 Google Invests in JD.com; Comcast-Disney Battle Nears Head -- ICYMI
Here's what you need to know now for Monday, June 18.
Here's what you need to know now for Monday, June 18.
Stocks declined on Monday as investors reacted to last week's escalation in the ongoing trade war between Washington and Beijing that targeted $50 billion in Chinese-made goods with fresh tariffs from the White House. The Dow Jones Industrial Average closed down 103 points, or 0.41%, to 24,987. The S&P 500 declined 0.21% and the Nasdaq rose 0.01%.
Alphabet Inc.'s (GOOGL) - Get Report  Google said it would invest $550 million in China-based internet giant JD.com (JD) - Get Report that will allow Alphabet to deepen its reach inside the world's second-largest economy and help JD expand into Southeast Asia and Europe by promoting more of its products on Google's shopping platform. TheStreet's Eric Jhonsa has his top takeaways from the deal and why he thinks JD shares sold off today in the wake of the investment.
Walt Disney (DIS) - Get Report  caught a downgrade Monday from analysts at Pivotal Research who downgraded the House of Mouse to sell from hold. The analysts have a price target of $93 on the stock, which fell 1.66% on Monday to $107.04. But Disney and its CEO, Bob Iger, have more to worry about than a sell-side downgrade, as the company is likely headed for a bidding war with Comcast (CMCSA) - Get Report  over 21st Century Fox (FOXA) - Get Report assets. The Deal's Chris Nolter explains why more is at stake than just supremacy in the ever-changing world of media but also the reputations and legacies of Disney and Comcast executives.
This is an excerpt from "In Case You Missed It," a daily newsletter brought to you by TheStreet. Sign up here.