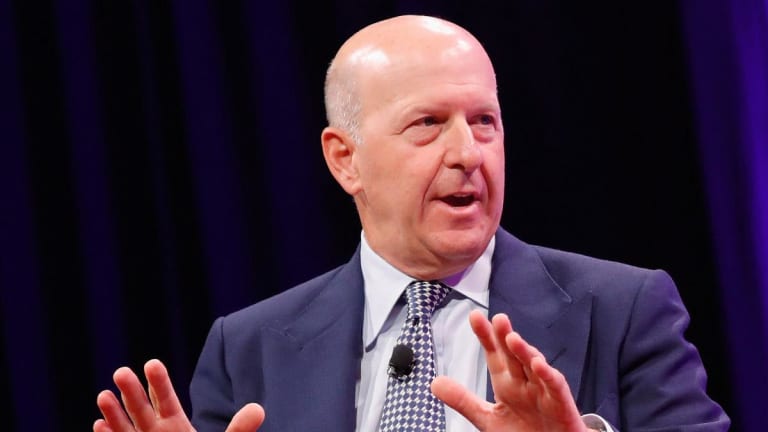 Goldman to Continue I-Bank Dominance; Netflix Bonds Draw Attention - ICYMI
Here's what you need to know now for Tuesday, July 17.
If it ain't broke don't fix it. The investment banking division sure isn't broken at Goldman Sachs (GS) - Get Goldman Sachs Group Inc. (The) Report , suggesting that newly minted CEO David Solomon will look to double down on the business to help the firm grow. Sure, that means more big ticket deals, but it also means Goldman is likely to increasingly look for smaller ones. That said, don't think the large cap transactions will escape America's most powerful investment bank. Goldman worked on 162 deals-either in financing or buy- and sell-side assignments-that were announced in the first half of 2018. Of their notable transactions the firm advised KLX in its $4 billion-plus sale to Boeing (BA) - Get The Boeing Company Report  ; Nestle on its sale of U.S. candy business to Italy's Ferrero; CVS (CVS) - Get CVS Health Corporation Report  in its takeover for Aetna (AET)  that is still pending as well advising Fox (FOXA) - Get Fox Corporation Report  on its dealings with Sky, Disney (DIS) - Get The Walt Disney Company Report  and Comcast (CMCSA) - Get Comcast Corporation Class A Common Stock Report  and T-Mobile (TMUS) - Get T-Mobile US Inc. Report  in its proposed merger with Sprint S. Goldman formally announced that Solomon, current Chief Operating Officer, will replace CEO Lloyd Blankfein, who will soon step down after heading the bank for 12 years. Solomon was appointed president and co-chief operating officer in 2016, and his ascension to CEO had been expected. Blankfein will retain the title of senior chairman after his retirement from Goldman Sach's board at the end of 2018. Goldman shares closed down slightly as investors worried about softness in trading revenues.
Netflix (NFLX) - Get Netflix Inc. Report  remained top of mind to many investors after the streaming giant showed slowing subscriber growth in its Q2 numbers and shares subsequently sold off in earnest. Though shares have rebounded, some are still questioning whether the company is investible at its current price. TheStreet has you equity investors covered with a ton of great analysis. At the same time, TheStreet's sister publication, Real Money, dug into the viability of Netflix bonds. In 2013, the company had $500 million of debt. That number increased to $6.5 billion in 2017-a 1,300% increase. Not such a big deal with a company that has billions in revenue right? Not so fast, explains one Real Money columnist. The company also spends a ton of money on original content, money that could be used to service debt. "Even though they are wildly successful, they haven't yet reached the stage where they are financially self-sufficient," writes Hale Stewart on Real Money, adding that the company is dependent on the debt markets to fund much of its current growth. "Right now, their financials indicate they can do this. But they're issuing a lot of debt, which, when combined with their unique asset base, raises interesting questions about the viability of their strategy."
Markets today: Markets finished higher on Tuesday as Federal Reserve Chairman Jerome Powell engages in his first testimony before Congress. The Dow Jones Industrial Average ended up 0.22% at 25,120, the S&P 500 rose 0.40% to 2,810 and Nasdaq rose 0.63% to 7,855.
This is an excerpt from "In Case You Missed It," a daily newsletter brought to you by TheStreet. Sign up here.