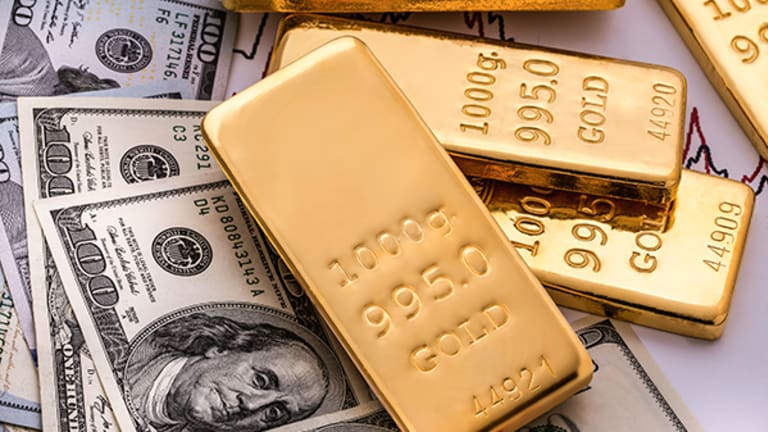 Gold Retreats On Fears That Yellen Will Plan For Rate Hike, Chantico Global CEO Sanchez Tells CNBC
Chantico Global CEO Gina Sanchez told CNBC that gold prices dropped today on concerns that the Federal Reserve will raise interest rates.
NEW YORK (TheStreet) -- Chantico Global CEO Gina Sanchez appeared on CNBC's "Power Lunch" on Wednesday afternoon to discuss the negative affect that rumors of the Federal Reserve (Fed) raising interest rates have had on gold prices. 
Gold is down 1% today, hitting its lowest price since July. 
While investors originally rushed to safe havens like gold after the uncertainty that followed the United Kingdom voting to leave the European Union (EU) on June 23, those fears quickly faded away, Sanchez said. 
"Brexit really went to the back burner quickly and we started to see some good macro data," she said. 
The diminishing Brexit concerns, as well as the positive macro data are both positive economic signs that could encourage the Fed to hike rates, which would negatively affect the price of gold, she said. That's because gold is non-interest paying and struggles to compete with assets that bear a yield when the Fed increases interest rates.
In order to see gold prices advance from here, they need "extreme volatility, so some kind of major event," she explained. "We could see [a major event] with politics, but for right now gold is basically banking on continued macro data being good," Sanchez said. 
Fed chair Janet Yellen will speak on Friday at an annual economic symposium in Wyoming, the event will begin on Thursday.